Herbalife To Provide Nutrition Curriculum In Schools Across US
September 10, 2014
By Tina Williams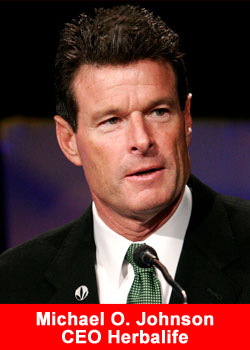 Herbalife HLF, a leading global nutrition company, announced a long-term partnership with national non-profit organization, Common Threads, to sponsor nutrition programs in elementary and middle schools across the country. The program gives students in over 135 schools in Illinois, Washington, D.C., California and Florida access to nutrition and cooking skills curricula.
"Herbalife is excited to sponsor nutritional programs to help students in these cities improve their understanding of the importance of eating healthy," said Angela Arboleda, Herbalife vice president of government and community affairs. "It is critical to equip our nation's young people with the building blocks for healthy living, especially those who do not have access to the resources and information at home. Programs like Common Threads are important for helping children establish healthy eating habits. We look forward to building upon our company's deep commitment to helping people live healthy, active lifestyles through this long-term partnership."
The program is geared towards students who do not otherwise have access to well-balanced dietary options in their community or at home. The schools selected for the program are located in neighborhoods across the country that do not have access to fresh produce and other nutritious ingredients. One of the criteria for school selection is that 80% of the students in the school must qualify for free school lunches.
"Common Threads is thrilled to announce that Herbalife will become an official national program partner of our organization," said Art Smith, president of Common Threads. "Herbalife's generous support will help improve the lives of at-risk youth in communities across the country."
As a result of the partnership with Herbalife, Common Threads will grow its existing programs and expand into five additional LA-area schools to serve over 600 students in the first year alone. Students participating in the program will receive lessons throughout the school year in good nutrition, healthy foods from across the world, planting and harvesting from a garden to make healthy meals, and meal planning and budgeting for healthy meals with family members.
About Herbalife Ltd.
Herbalife Ltd. is a global nutrition company that sells weight-management, nutrition and personal care products intended to support a healthy lifestyle. Herbalife products are sold in more than 90 countries to and through a network of independent members. The company supports the Herbalife Family Foundation and its Casa Herbalife program to help bring good nutrition to children.
About Common Threads
Common Threads, an organization dedicated to getting America's kids cooking for life. The hands-on, curriculum based, culturally relevant in-school and after-school programs helps kids in underserved communities across the nation cook their way out of the childhood obesity epidemic and promotes healthy habits.