Vemma Continues To Grow And Opens Hawaii Distribution Center
September 16, 2014
By Tina Williams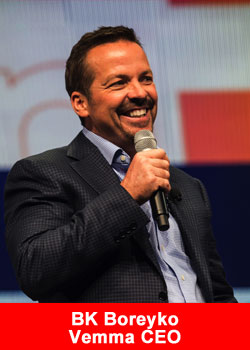 Vemma continues to see growth and excitement in Hawaii and what better way to support the nutritional needs of the Aloha State than to open a new distribution center in Honolulu?
With the new Vemma Hawaii distribution center, distributors can enjoy quick and convenient delivery within 2 to 3 business days.
Oahu residents can also take advantage of a Will Call option and pick up their orders rather than waiting for delivery.
This marks the growth that Vemma continues to see in the U.S. Hawaii, a virtually untapped marketplace for network marketing, is benefiting from the efforts from Vemma distributors.
About Vemma
Founded in 2004 by BK Boreyko and his two sisters Karen and Lauren, Vemma Nutrition Company enjoyed $100+ million growth last year as one of the premier industry leaders specializing in premium liquid nutrition.
Every month, thousands of new customers experience the positive difference of the clinically studied Vemma formula.
The Vemma brands include the clinically studied Verve healthy energy drink and Bod-e, a weight loss line. Vemma is headquartered in Tempe, Arizona and distributes its products through global affiliate marketing. For more information, please visit vemma.com.