ViSalus Founders Buy Back The Company From Blyth
September 3, 2014
By Tina Williams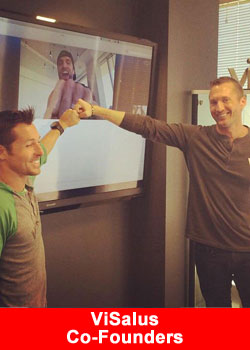 "Congratulations to the ViSalus Founders. We always knew they were 'all in.' Now it's official. ! Ted Nuyten 🙂
ViSalus, Inc, the weight-loss and fitness company known for its mission of Challenging the World… 10 lbs. at a Time through the PROJECT 10TM Challenge, a personal health and lifestyle transformation platform, announced today that its Co-Founders and key stockholders have reached an agreement in principle to complete a transaction with Blyth, Inc. (NYSE: BTH) in which all shares of ViSalus redeemable convertible preferred stock will be exchanged for ViSalus common stock.
ViSalus' Founders', employees' and early stockholders' ownership of ViSalus will increase to 90%.
Blyth will continue to be an equity holder, retaining 10% of ViSalus common stock. The transaction will also eliminate ViSalus' obligation to redeem approximately $143 million of its preferred stock, most of which is owed to the company's three Co-Founders, as well as Blyth's guarantee of that obligation.
The Co-Founders and I are very excited to go 'all in' on a business that we started and the future prospects of which we believe in wholeheartedly.

I am also personally grateful to the Goergens and to Blyth for nearly 10 years of mentoring and support, stated Ryan Blair, ViSalus Co-Founder and CEO.
ViSalus Co-Founder and Global Ambassador Nick Sarnicola, and ViSalus Co-Founder and CMO, Blake Mallen further noted,
We are completely invested in the success of our company and believe that our long-term growth prospects have never been better.
Blake Mallen stated on his Facebook page:
Life is a series of moments. For me, my most memorable moments are those where I have gone "all in" on something I was truly passionate about. Today marks the largest of those "all in" moments in my entrepreneurial journey so far. Today, my partners Ryan, Nick, and myself went all in on the future of ViSalus and bought our company back. Why..? BELIEF. BELIEF in our mission, BELIEF in my partners, BELIEF in our leadership, BELIEF in the passion and ability of the entire Vi Community. Here's to the next chapter of the Vi Story…who's ready to write it with us?
Commenting on the transaction, Robert B. Goergen, Jr., Blyth's CEO, said,
We are delighted to be embarking on a transaction that will not only better position ViSalus to undertake the important business initiatives necessary to grow its business, but will also allow Blyth to retain an investment in the health and wellness category which we continue to believe holds significant potential for future growth.

We are encouraged by the steps already taken by the Founders of ViSalus and its executive leadership team to identify and implement actions geared to profitably grow its business in the future.
Nick Sarnicola stated on his Facebook page:
If you were wondering how long we will be creating transformations the answer is…forever!!!!! Blake, Ryan and I personally walked away from $104,000,000 owed to us to buy Vi back.
This is an incredible day in my journey as an entrepreneur. One that I will remember forever. Today @powercouple @blakemallen and myself went all in on the future of @visalus and bought our company back. I am eternally grateful to everyone who helped make this dream a reality. Time to write the next chapter in our story.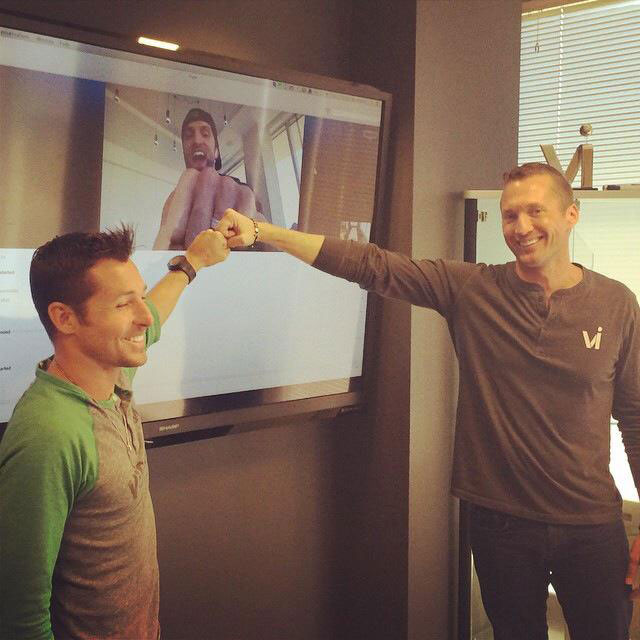 For more information about ViSalus, please visit vi.com and follow the Vi Community on Facebook and Twitter.
About ViSalus
Founded in 2005 with headquarters in Los Angeles, CA and Troy, MI, ViSalus is the company behind the PROJECT 10™ Challenge, personal health and lifestyle transformation platform. ViSalus champions personal victories and entrepreneurship through a social marketing model, premium products, and supportive global community.