Wake Up Now Introduces New Products, Stock Doubles In Single Day
September 16, 2014
By Tina Williams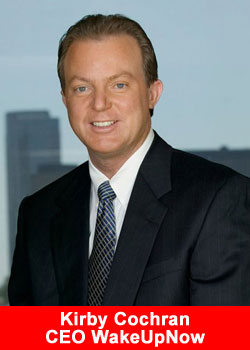 After closing out a successful conference in Salt Lake City, Wake Up Now continued to see results when their stock doubled in a single day, going from 1.50/Share to 3.00/share, a 100% increase.
Their stocks have been mostly up and down over the past year and their growth seemed questionable. However, with the recent launch of their new products: WUN fit, a suite of health products that improves body function and helps regulate unwanted fat and build lean muscle as well as new Thunder products, their energy drinks.
Although WUN is coming aboard with a health and wellness menu that many may feel is a saturdated network marketing marketing avenue, they bring a relatively untapped approach: social media and internet marketing, calling themselves a 'social distribution network'.
About Wake Up Now
WakeUpNow was founded with the vision of helping people save, manage, and make money. Kirby Cochran, Jason Elrod, and Phil Polich have been business partners for years; but in WakeUpNow, they saw an opportunity to create something unique.
From the beginning, they were determined to change the industry with two profound goals: 1) offer products with outstanding value for the money, and 2) offer distributors a real chance to change their lives.
The WakeUpNow leadership team brings decades of business experience to an industry that is typically led by former network marketers—not management executives. This team has led WakeUpNow to record growth, changing both the rules for network marketing and the lives of its customers.