WorldVentures Ranks No. 2333 On The 2014 Inc. 5000 List
September 1, 2014
By Nicole Dunkley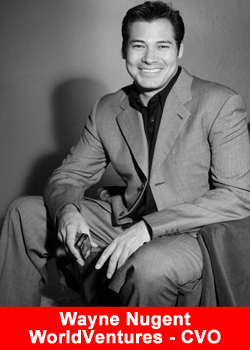 The 2014 Inc. 500|5000 list unveiled its most competitive crop in the magazine's history, ranking WorldVentures No. 2,333 on the list of the nation's fastest-growing private companies.
As the leading international direct seller of vacation club memberships, WorldVentures received its ranking based on its 167% growth in the past three years. Inc. magazine's 33rd annual Inc. 500 500|5000 list represents the most comprehensive look at some of the most important segments of the economy—America's independent entrepreneurs.
"To be recognized for our significant growth alongside such highly respected companies is very humbling," WorldVentures Co-Founder and Chief Visionary Officer Wayne Nugent said. "This is proof of the hard work of our corporate staff and Independent Representatives. We look forward to more expansion as we continue to provide opportunities for financial freedom, fun life experiences and personal development."
Companies including Yelp, Pandora, Timberland, Dell, LinkedIn and many other renowned names gained early exposure as members of Inc. 500|5000.
The average company on the Inc. 500|5000 achieved an astonishing three-year growth of 516%. They also reported an aggregate revenue of $211 billion, and generated 505,000 jobs over the past three years.
"What surprises me (even though I know it's coming), is the sheer variety of the paths our entrepreneurs take to success, thematically reflecting how our economy has evolved," Inc. President and Editor-In-Chief Eric Schurenberg said. "This year there are far more social media and far fewer computer hardware businesses than there were, say, six years ago. But what doesn't change is the fearsome creativity unleashed by American entrepreneurship."
WorldVentures takes pride in being ranked by a magazine that delivers real solutions to owners and managers of growing private companies. Considering this adds to the company's standing of being a staple in the direct-selling industry, it's an even sweeter victory. WorldVentures will continue to increase ways to build a successful business and explore all areas of the globe.
About WorldVentures:
WorldVentures is the leading international direct seller of vacation club memberships. WorldVentures is on a mission to help people achieve more fun, freedom and fulfillment in their lives, and to provide its members with premium vacations at reduced prices.
WorldVentures combines the power of the Internet with the strength of the direct-selling industry to market its DreamTrips Memberships. WorldVentures is a privately held company based in Plano, Texas, with active Representatives in 28 countries.