Class Action Complaint Against ACN And XOOM Energy
October 14, 2014
By Team Business For Home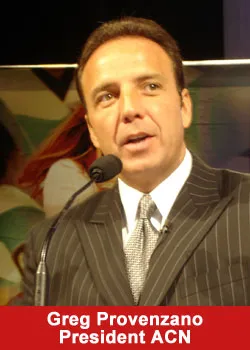 Oladipupo Adesina files this class action (Case 3:14-cv-00562-GCM) complaint in the USA – North Carolina on behalf of himself and all others similarly situated.
The class action alleges that ACN and XOOM used a fraudulent and deceptive bait-and-switch sales model to get customers to switch to the XOOM Energy Simpleflex flexible energy plan with a low promotional rate offer and energy savings, and then charging customers exorbitant, non-competitive rates after the promotional period.
It also alleges that ACN and XOOM concealed certain material information regarding the upward trend of the customers' energy rates and that ACN IBO's and that ACN's and XOOM's websites fraudulently state that consumer would save money on their energy bills and that the consumers' rates were competitive.
It is further alleged that ACN and XOOM make the cancellation process lengthy and difficult, with cancellation taking up to two billing cycles.
The complaint cites numerous online customer complaints about the plan.
According to the class action complaint:
ACN and XOOM sales pitch is in reality false and misleading in that the rates actually charged to consumers are not competitive and bear little relation to prevailing market conditions. As a consequence of this scheme, consumers across the nation are essentially being scammed out of millions of dollars in exorbitant charges for electricity and gas.
ACN and XOOM also advise their IBOs to advertise to their customers that by switching to XOOM, they will enjoy energy costs savings. As one IBO has explained, "They tell us during the meetings that XOOM Energy is a way for your family and friends to save money on their electricity and gas bills and for you to make quick money."

These statements are materially misleading, because by switching to XOOM, consumers receive energy services that are substantially more costly.
The complaint contains the following counts against ACN and XOOM:
1. Violation of the NC Unfair and Deceptive Trade Practices Act.
2. Breach of contract.
3. Breach of the covenant of good faith and fair dealing.
4. Fraud.
5. Negligent misrepresentation.
6. Unjust enrichment