ForeverGreen Launches New Proprietory Product
October 30, 2014
By Nicole Dunkley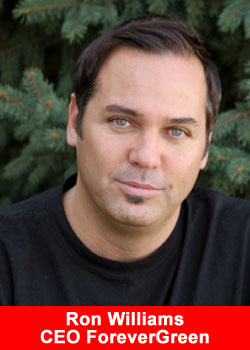 ForeverGreen Worldwide Corporation, a leading direct marketing company and provider of health-centered products, announced its new dietary supplement, Retrome.
The development of Retrome is based in genetic science, which has found aging correlates with the shortening of telomeres or the end portions of DNA which allow for cell division. With the depletion of telomeres as the body ages, cell populations are exhausted and serious illness and disease become a greater risk.
Through 41 peer review studies, cycloastrogenol, the all-natural, plant-based ingredient in Retrome, has been discovered to support telomere health and help prevent their shortening.
Retrome (patent pending) delivers 98 percent pure cycloastrogenol, which helps improve cellular function and overall health needs. Each Retrome bottle comes with 28 capsules and is available through ForeverGreen's catalog, the Farmer's Market. The product will be 33-50 percent less expensive than other similar products currently available in the marketplace.
If you are looking to slow the aging process and improve overall health, you will not want to be without Retrome, said Michelle LeSueur, BeP, CNC, CSN, CPT, and Director of Product Education and Development.
About ForeverGreen Worldwide
ForeverGreen Worldwide Corporation develops, manufactures and distributes an expansive line of all natural whole foods and products to North America, Australia, Europe, Asia and South America, including their new global offerings, PowerStrips, SolarStrips and BeautyStrips. They also offer Azul and FrequenSea, whole-food beverages with industry exclusive marine phytoplankton, the Versativa line of hemp-based whole-food products, immune support and weight management products, Pulse-8 powdered L-arginine formula, TRUessence Essential Oils and Apothecary, 24Karat Chocolate and an entire catalog of meals, snacks, household cleaners and personal care products.