ForeverGreen's September 2014 Sales Grow Over 200%
October 16, 2014
By Nicole Dunkley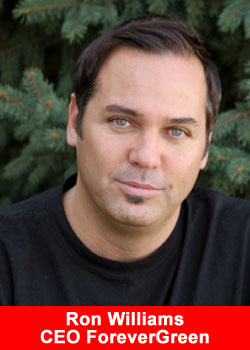 ForeverGreen Worldwide Corporation, a leading direct marketing company and provider of health-centered products (FG Xpress) , announced today that September 2014 revenue exceeded September 2013 sales by more than 200%.
During September 2014, our sales reached approximately $5.4 million, which contributed to Q3 revenue which will exceed our previously reported Q2, said Jack Eldridge, CFO.
With the launch of several new products, we anticipate this growth continuing and accelerating moving forward. We remain on track for meeting or exceeding our previously announced revenue guidance.
About ForeverGreen
ForeverGreen Worldwide Corporation develops, manufactures and distributes an expansive line of all natural whole foods and products to North America, Australia, Europe, Asia and South America, including their new global offerings, PowerStrips, SolarStrips and BeautyStrips.
They also offer Azul and FrequenSea, whole-food beverages with industry exclusive marine phytoplankton, the Versativa line of hemp-based whole-food products, immune support and weight management products, Pulse-8 powdered L-arginine formula, TRUessence Essential Oils and Apothecary, 24Karat Chocolate and an entire catalog of meals, snacks, household cleaners and personal care products.