Herbalife Hires Former FTC Commissioner For Compliance Department
October 7, 2014
By Tina Williams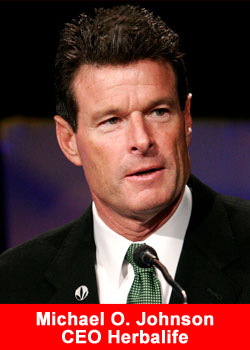 Herbalife Ltd. HLF has hired a former U.S. regulator to lead its compliance team, after the Federal Trade Commission opened an investigation into the embattled nutritional-supplement company in March.
Pamela Jones Harbour —who worked as an FTC commissioner from 2003 to 2010 and as a prosecutor for the New York State Attorney General's office for 12 years—has been appointed senior vice president of global member compliance and privacy. She will lead a compliance team across 91 markets in the newly created role, Herbalife said Monday.
Ms. Harbour's appointment comes as activist investors continue to face off over the company.
Herbalife, which sells weight-loss shakes and fitness supplements, has been pummeled by hedge fund manager William Ackman since December 2012, when he spent more than three hours in a Manhattan auditorium laying out his case for why he thinks the direct marketer is a pyramid scheme whose salespeople rely more on signing up new recruits than selling product. Mr. Ackman has repeatedly called for an FTC investigation into the company, and his firm, Pershing Square Capital Management, has bet about $1 billion that the company's shares will fall.
The company has repeatedly defended its operations and has won the support of a number of Mr. Ackman's hedge fund rivals, including Carl Icahn, who have bet the company's stock would rise.
Shares of Herbalife are down more than 43% this year through Friday's close.
In March, Herbalife said it received a so-called civil investigative demand from the FTC. The FTC has the authority to bring civil cases against companies engaged in unfair or deceptive trade practices. It can ask a court to halt an alleged pyramid scheme, order consumer refunds, and force a company to forfeit ill-gotten profits.
In addition to compliance, Ms. Harbour will oversee privacy and cybersecurity for Herbalife. In a company statement, Ms. Harbour said she has been a Herbalife customer for a decade.