Herbalife Will Ban All USA Reps Websites
October 16, 2014
By Team Business For Home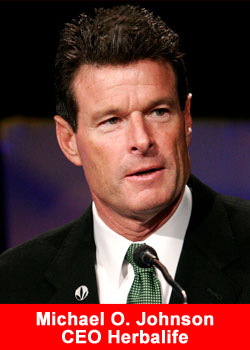 Herbalife Ltd. (HLF) is already dealing with the allegations of running a pyramid scheme, and has once again become the topic of discussion due to its new policy. This time, however, it's for something that can counter the allegations.
As a part of its strategy to prove the allegations wrong and make its business model more transparent and understandable, Herbalife has come up with a new policy that is expected to be enforced on November 15. According to the reports from New York Post, Herbalife will ban all the websites run by USA distributors and will take their business to a corporate controlled website. The company designed the website goherbalife.com for specifically this purpose.
This website not only helps the company take the distributors' business into its own hands, but will serve several other purposes as well. Herbalife has recently started to focus on improving its brand image and the use of direct marketing strategies. It is now taking new initiatives for building a strong relationship with the community and giving its consumers a feel of connection with the Herbalife brand.
This is because the website will enable the nutrition-products manufacturer to provide a consistent image of its brands. While earlier each distributor was presenting the brand in a way to suit the customers that it was targeting, the company-run website will enable a uniform presentation of the brand, thus helping Herbalife strengthen its brand image and communicating a consistent brand personality to all the consumers.
Furthermore, one of the major criticisms of Herbalife has been distributors' claims about its products and business. For selling their products and expanding their business, Herbalife's distributors were making claims about the products that could put the company at risk. Some of these claims could even make the company liable to legal proceedings and negatively impact Herbalife's reputation even if they are found to be false.
To save itself from this criticism and help protect consumers' interests, Herbalife had earlier started to take initiatives such as training its distributors and getting legal documents signed from them for following ethical business practices. And now by running a single website, the task of monitoring distributors' websites will be eliminated and the company can choose to claim whatever it feels is legally correct. Therefore, the new initiative will help Herbalife reduce many of the claims made by its distributors to the consumers without taking permission from the company.
The third purpose of the initiative is to provide a concrete answer to all those who have been accusing the company of being a pyramid scheme. Herbalife is eliminating the sales function of its distributors and is taking it into its own hands. This will end the allegations that the company sells products to its distributors, who buy them for the purpose of resale, and that there exists no real demand for the product from consumers' end.
The company has already implemented a "gold standard" return policy that is applicable for unused products and it has already placed a ban on selling Internet leads as counter actions.
Finally, Herbalife can help increase its sales through this initiative. The company will now be face to face with the buyers and it can use this forum to market its products and get feedback to create new products. Eventually, Herbalife's dependence on the multi-level marketing might also reduce with such initiatives and it might then transform into a direct marketing business.