Jeunesse Honored As Gold Trophy Winner In 2014 American Business Awards
October 4, 2014
By Tina Williams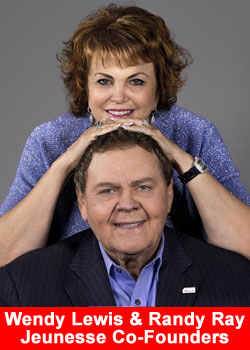 Jeunesse was presented with a Gold Stevie Award for their overall achievements in technology innovation at the 11th Annual American Business Awards this month.
Stevie Award winners were selected by more than 320 executives nationwide who participated in the judging process.
In addition to earning a Gold Stevie for being lauded as ninth overall in technological innovation among the 250 nominees present, Jeunesse also won awards in the Cloud Service, Cloud Infrastructure, Cloud Platform, and Cloud Storage categories.
This adds to the accolades the company has garnered this month: Jeunesse was recently recognized on the prestigious INC 500 List, identifying it as one of the fastest growing companies in the nation.
Chief Visionary Officer, Scott Lewis says: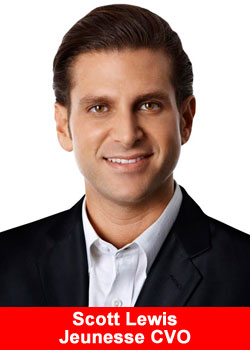 "It is an absolute honor to be recognized with the best of the best in technology innovation. Here at Jeunesse, we have always placed a top priority on being at the forefront of innovation and technology so it comes with great appreciation that we accept this award.

All of the credit goes to our Marketing Department and Technology Department for their collaboration at placing Jeunesse at the top of the industry. We will continue to devote ourselves to providing cutting edge technology and always providing our distributors the most strategic, innovative platforms for them to leverage in building their global organizations."
The American Business Awards are the nation's premier awards program.
All organizations operating in the US are eligible to submit nominations—public and private, for-profit and non-profit, large and small. Trophies were presented to winners during a gala banquet on Monday, September 16 at the Julia Morgan Ballroom in San Francisco.
Over 3,200 nominations from organizations of all sizes and in virtually every industry were submitted this year for consideration in a wide range of categories, including Most Innovative Company of the Year, Best New Product or Service of the Year, and Corporate Social Responsibility Program of the Year, among others. Jeunesse has previously won awards in each of these categories.
Details about The American Business Awards and the lists of Stevie Award winners who were announced on September 16 are available at www.StevieAwards.com/ABA.
About the Stevie Awards
Stevie Awards are conferred in four programs: The American Business Awards, The International Business Awards, the Stevie Awards for Women in Business, and the Stevie Awards for Sales & Customer Service. A fifth program, the Asia-Pacific Stevie Awards, will debut this month.
Honoring organizations of all types and sizes and the people behind them, the Stevies recognize outstanding performances in the workplace worldwide. Learn more about the Stevie Awards at www.StevieAwards.com.
About Jeunesse
Jeunesse is a leading direct selling company devoted to encouraging its distributors to look and feel younger, earn more, and enjoy life. Company research focuses on adult stem cell technology, telomere support, DNA repair, and nutrigenomics. Products are made in the USA and are exclusively formulated for Jeunesse.
With a multi-lingual customer service, back office support team, global enrollment system, and in-house programming already in place, the company is fully operational in 32 offices around the world. Its distribution channels extend to over 100 countries. Jeunesse and the Jeunesse logo are registered trademarks of Jeunesse Global, LLC in the U.S. and/or other countries. For more information, please visit: www.jeunesseglobal.com.