Rodan + Fields Ranks Third-Largest, Woman-Owned Bay Area Business
October 8, 2014
By Nicole Dunkley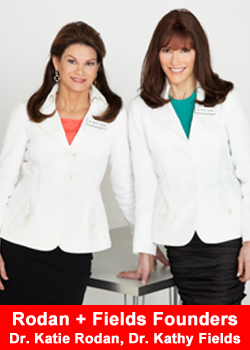 The Bay Area's 100 largest women-owned businesses generated $3.1 billion in revenue last year. In a landscape of tech companies, a skincare company actually landed near the top of the SF Business Times' list of the Bay Area's 100 largest women-owned businesses. Rodan + Fields, ranked #3, is SF-based and female-dermatologist-driven. And it made $195,682,033 in revenue last year.
The Business Times attributes the company's growth to its direct selling model, but it takes more than a business model to make a successful company: the products have to work, too.
Since Rodan + Fields grew 358.6 percent last year —and is expected to post similarly impressive numbers for 2014— there's no denying that the women at the helm are doing something right.
About Rodan + Fields
Rodan + Fields® Dermatologists is changing skin and changing lives by partnering with independent business owners across the United States to redefine the future of aging. Founded by world-renowned dermatologists Dr. Katie Rodan and Dr. Kathy Fields, the creators of Proactiv® Solution, Rodan + Fields' patent-pending MACRO Exfoliator™ and AMP MD™ System make real results possible at home without injections or other invasive procedures.
Named the 2010 Rising Star by the Direct Selling Association (DSA) for its dedication to achieving a high standard of excellence in business operations, and awarded numerous awards for business campaigns and products, Rodan + Fields is the anti-aging company to watch.