Trévo CEO Continues Tour To Cameroon
October 22, 2014
By Nicole Dunkley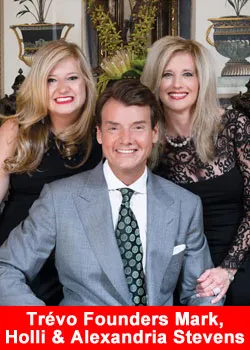 As the Trévo brand continues to gain momentum in Africa, President and CEO Mark Stevens is on the move overseas to experience the excitement firsthand.
Stevens, along with Trévo Cameroon Country Directors Simon Nanfa and Dr. Wamba Nguemo Patrice, will be attending two events in Cameroon and are excited to share essential, key leadership characteristics to fellow team members looking to build the Trévo brand.
Stevens and his team will be in Douala on Friday, October 31st, for an event in Seminar Hall of Douala Bercy before traveling to Yaoundé for an event at the Hotel La Falaise in Montee Capitole on Saturday, November 1st. Both events will take place from 11 a.m. to 1 p.m.
These tour dates are just further proof of the rapid and exciting growth of the Trévo brand across the world, as new offices continue to open and thrive in Africa. Earlier this month, Trévo opened a second office in Côte d'Ivoire and is set to launch a new location in Tanzania in the near future.
Based in Oklahoma, and now represented in eleven countries worldwide, Trévo LLC is powered by a global network of many thousands of energetic and excited Life and Health Coaches. For more information on the Trévo product and how you can get involved, visit www.trevocorporate.com