Trévo Continues African Expansion, Plans Tanzania Location
October 23, 2014
By Nicole Dunkley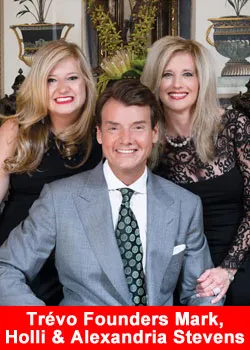 Trévo President and CEO Mark Stevens is excited to announce that the brand is continuing its African expansion as plans are underway to open an office in Tanzania later this year.
Fresh off a ribbon cutting at its second location in Côte d'Ivoire, Stevens is showing no signs of slowing down as the Trévo brand continues its aggressive and exciting growth in Africa. While the specific location has not been announced, the new office will be located in the city of Dar es Salaam.
As part of the excitement, Stevens, along with Country Directors David Kagoro and Mike Ajao, will be speaking at a celebration event at the JB Belmont Conference Centre (DSM) in Dar es Salaam next month. The event will be held from 3 p.m. to 6 p.m. on Tuesday, November 11th in the Golden Jubilee Tower – 6th Floor Phase C.
That stop will be on the heels of several other tour dates that Stevens has planned in Africa. On Friday, October 31st, he and his team will speak at an event in Douala, Cameroon, before traveling to Yaounde for an event on Saturday, November 1st. Both of those events will begin at 11 a.m.
The office in Tanzania will mark the 12th country for Trévo since starting in Oklahoma just over three years ago. That kind of rapid growth and expansion can only be accomplished by the hard work of thousands of Life and Health Coaches worldwide. For more information on the Trévo product and how you can get involved, visit trevocorporate.com.
ABOUT TRÉVO
Trévo's Founders are Mark and Holli Stevens who have a proven track record of over 16 years as owners of a successful network marketing company. Mark and Holli have also been on the "other side of the table" as independent representatives, building organizations with tens of thousands of members. This dynamic duo also possess nearly four decades of combined business ownership expertise.
Trévo's proprietary blend of over 174 premium nutraceuticals, including maqui and acai berries, mangosteen, amalaki fruit, gotu kola, ashwagandha and a cornucopia of other fabulous nutraceuticals. In fact, Trévo has developed the only nutritional supplement in the world to combine and harness the power of such a remarkable array of vitamins, minerals, "supergreens," antioxidant-packed fruits and vegetables, coral calcium, and herbs from around the globe.
Based in Oklahoma, Trévo LLC is powered by a global network of many thousands of energetic and excited Life and Health Coaches.