Bill Keep's Open Letter To Warren Buffett On MLMs
November 18, 2014
By Tina Williams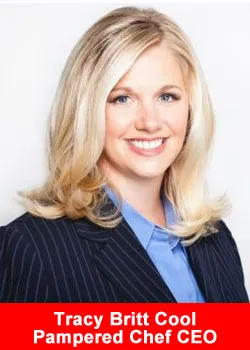 Now that Pampered Chef, the multi-level marketing company owned by Berkshire Hathaway Inc., has a new CEO, MLM expert and dean of the College of New Jersey School of Business Bill Keep is hoping to get some support in setting clearer standards on what is or is not a pyramid scheme.
To do that, he's published a letter that he sent to Warren Buffett earlier this year, with no response, possibly hoping to get the attention of the Pampered Chef CEO Tracy Britt Cool.
"I ask that you consider, as an owner of an MLM company, the value of having clear and public standards that differentiate a legal MLM from a pyramid scheme," Bill Keep wrote in the letter, dated August 25, which he tweeted today. "Should you conclude that such standards are important to protect consumers and investors, I ask that you publicly address the issue."
Bill Keep: No standard for what separates MLM and pyramid schemes
As Bill Keep and others have explained before, when you're trying to figure out if a company is a legal MLM or apyramid scheme, the central question is whether their revenue comes from primarily from selling goods or from recruitment. But more sophisticated pyramid schemes also make some amount of money from selling actual products and treat internal demand as a legitimate source of sales, muddying the water.
This year's ruling on BurnLoungeaddressed the issue, but didn't actually resolve it, and of course Bill Ackman's billion dollar Herbalife Ltd. (NYSE:HLF) short rests on his belief that the weight loss shakes are just a guise for an international fraud.
Part of the difficulty of discussing a company like Herbalife Ltd. (NYSE:HLF) is that people disagree on both the facts and the criteria: if different groups can't even agree on what constitutes a pyramid scheme in the abstract deciding whether a specific company is one or not becomes impossible.
Cool likely has other priorities right now
Right now, the highest profile people in the debate have very clear vested interests one way or the other. Since Berkshire Hathaway Inc. (NYSE:BRK.A) (NYSE:BRK.B) owns Pampered Chef, Buffett isn't entirely disinterested either, but as long as he doesn't have a position on Herbalife Ltd. (NYSE:HLF) he could be seen as a neutral commentator. He also has a lot of social and political clout and could build some momentum for clearer standards.
Unfortunately for Bill Keep, Cool, who has just taken over from Pampered Chef founder Doris Christopher, is a young CEO who still has to prove that she can run a profitable company. Getting involved in another company's regulatory battle probably isn't a high priority.
Source: valuewalk.com