Forbes Believes In Avon
November 10, 2014
By Tina Williams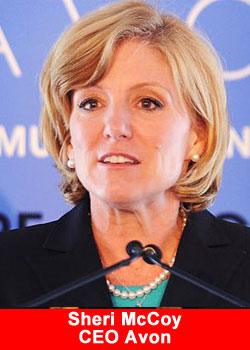 Jack Adamo, writer for Forbes.com has a positive outlook for Avon, as shared in an articles today:
There are few stocks that the market thinks is uglier right now than Avon Products . But this unloved company could turn into a beautiful swan in the next couple of years, and its transformation could start showing up much sooner.
Avon's third quarter earnings report was very encouraging in some aspects, but left a lot of questions unanswered. While revenues were down 8%, that was entirely due to the change in exchange rates caused by the very strong U.S. dollar. The company has a large South American presence. While that's still not good news, it is at least not indicative of operational or marketing problems, though perhaps a new CFO would hedge currencies better. The search for one is currently in progress.
Elsewhere on the income statement, operating margins improved dramatically from 2.9% last year to 8.8% this year, although there's still plenty of room for improvement there. Another positive is that third-quarter net income from continuing operations was $0.21 per diluted share, compared with a net loss of $0.01 last year.
Analysts expect operating or adjusted earnings for full-year 2014 to come in at $0.83 and look for $0.90 in 2015. Of course, there's a lot of nonsense that can go into adjusted earnings, but even allowing for considerable wiggle room we're looking at a stock selling at 12-times this year's earnings with upwards of 8% growth expected next year. One-time items are unlikely to throw off the valuation enough to make this a bad buy. Avon's performance in the last few years deserves a discount, but it has gone too far now.
Since the continued effect of currency translations and the weak Brazilian economy impact Avon's large South American business, I dug deeply into the company's recent balance sheet and cash flow statements. Debt-to-equity is still higher than I'd like, but interest coverage in the quarter improved from a marginal 2.3 in 2013 to a solid 6.8 this year.
That allays any fears about funding operations while it continues to get back on course. Its cash position, while down for the quarter, was up 2.2% year-over-year, and we can expect that to improve markedly in the fourth quarter. Moreover, its lines of credit still give it plenty of extra liquidity in reserve.
Disclosure: The Forbes journalist owns stocks in Avon