Herbalife To Settle Class Action Lawsuit, Denies Any Liability
November 1, 2014
By Team Business For Home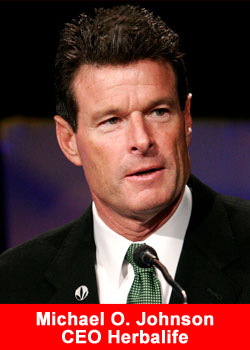 On October 31, 2014, global nutrition company, Herbalife Ltd. (NYSE:HLF) entered into a settlement agreement that, if approved by the court, will resolve a class action lawsuit against the company.
The company has been aggressively defending itself against the plaintiffs' allegations set forth in Bostick v. Herbalife ever since the lawsuit was filed in 2013. Yet, the potential cost, as well as the distraction, disruption and burden of prolonged litigation on the company and its management team, led the company to decide that the terms set forth in the settlement agreement provided the best path for moving forward.
The company notes that the settlement does not contain an admission of liability or wrongdoing and still asserts that the suit has no merit. Additionally, the company notes that the plaintiffs' counsel acknowledge that a finder of fact could reasonably conclude there is substantial demand for Herbalife product and Herbalife is not in violation of the law.
Mark Friedman, general counsel of Herbalife, stated:
We are fully confident that we would have prevailed. Settling this matter, however, is in the company's best interest as it allows us to put it behind us and focus on the future growth of the company.
About Herbalife Ltd.
Herbalife Ltd. (NYSE:HLF) is a global nutrition company that sells weight-management, nutrition and personal care products intended to support a healthy lifestyle. Herbalife products are sold in more than 90 countries to and through a network of independent members.
The company supports the Herbalife Family Foundation and its Casa Herbalife program to help bring good nutrition to children. Herbalife's website contains a significant amount of financial and other information about the company at https://ir.Herbalife.com. The company encourages investors to visit its website from time to time, as information is updated and new information is posted.