MLM Legend George Zalucki Sells His ACN Business
November 21, 2014
By Team Business For Home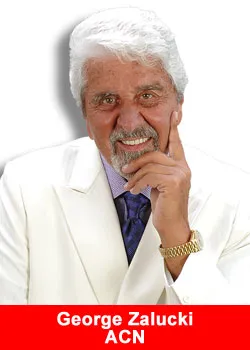 MLM Legend and ACN Top Earner George Zalucki, 76 years young (!) has sold his ACN Distributorship to his partner Art Napolitano for est. $20 Million.
According to well informed sources, George Zalucki will take a corporate role in ACN.
George Zalucki has built large organizational sales teams of over 150,000 distributors in 21 countries.
His sales volume has exceeded $20 million per month, while earning millions of dollars in Network Marketing. He has been a consultant in the industry, and the keynote speaker at many national and international conventions.
Founded in 1993, ACN is the world's largest direct seller of telecommunications, energy, and other essential services for residential and business customers. ACN provides the services people need and use every day including Digital Phone Service, Local & Long Distance, Wireless, Energy, Merchant Services, Television, Home Security & Automation, High Speed Internet and Technical Support.
ACN operates in 23 countries with offices located throughout North America, Europe, Asia and the Pacific
About George and Eloise Zalucki