Trévo Sets Sights On European Expansion
November 27, 2014
By Nicole Dunkley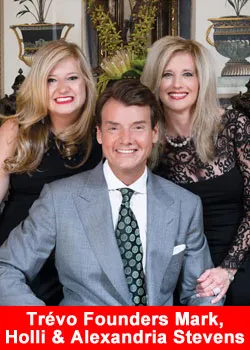 It is no secret that Trévo LLC doesn't shy away from aggressive expansion, as most recently evidenced by news that the company has its sights on the European Union. Despite having just started in 2010, Trévo is already operating in 15 countries and showing no signs of slowing down.
"We are thrilled about the prospect of extending Trévo's reach into Europe," Trévo CEO Mark Stevens said. "We have proven over the last four years that ours is a brand that is capable of explosive growth, and we are always looking for good opportunities for expansion."
Before Trévo can officially make the move into Europe, it must receive final product approval. Because Trévo's nutritional supplement contains 174 different ingredients, that process can take weeks, even months to complete.
While there is still uncertainty as to exact office locations, European Union approval would open opportunities in Austria, Belgium, Bulgaria, Croatia, Cyprus, Czech Republic, Denmark, Estonia, Finland, France, Germany, Greece, Hungary, Ireland, Italy, Latvia, Lithuania, Luxembourg, Malta, Netherlands, Poland, Portugal, Romania, Slovakia, Slovenia, Spain, Sweden, and the United Kingdom.
The first European country in which Trévo elects to open an office will be the 16th country it has reached since 2010. If that kind of growth for a four-year old company seems rare, it's because it is. In a recent poll of the top direct selling companies in the world, Trévo checked in at #21 out of over 625 companies.
ABOUT TRÉVO
Trévo's Founders are Mark and Holli Stevens who have a proven track record of over 16 years as owners of a successful network marketing company. Mark and Holli have also been on the "other side of the table" as independent representatives, building organizations with tens of thousands of members. This dynamic duo also possess nearly four decades of combined business ownership expertise.
Trévo's proprietary blend of over 174 premium nutraceuticals, including maqui and acai berries, mangosteen, amalaki fruit, gotu kola, ashwagandha and a cornucopia of other fabulous nutraceuticals. In fact, Trévo has developed the only nutritional supplement in the world to combine and harness the power of such a remarkable array of vitamins, minerals, "supergreens," antioxidant-packed fruits and vegetables, coral calcium, and herbs from around the globe.
Based in Oklahoma, Trévo LLC is powered by a global network of many thousands of energetic and excited Life and Health Coaches.