Vemma Nutrition Company Hits 10 Years
November 8, 2014
By Team Business For Home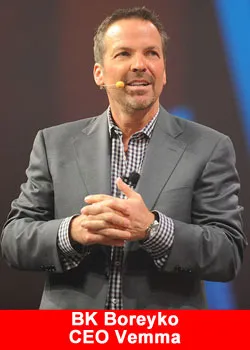 Vemma Nutrition Company celebrates 10 years of business – of taking nutrition innovation to the next level.
The wellness company has put its efforts into helping others live a healthier lifestyle by offering clinically studied premium liquid nutrition, along with assisting entrepreneurs of all ages to create a successful affiliate marketing business.
Ten years of providing ultra-premium liquid nutrition. Ten years of helping entrepreneurs create successful affiliate marketing businesses. Ten years of taking nutrition innovation to the next level.
It's been 10 years and Vemma is still going strong with even more exciting innovations on the horizon!
"Ten years is nothing but the first chapter when you're building a legacy company," says Vemma CEO and Founder BK Boreyko. "I'm proud of what our wonderful Affiliates have done, but I'm even more excited about what the next chapter holds."
Just 10 years ago, BK and his sisters Karen and Lauren set out to create a health and wellness company after losing their parents to the top two preventable diseases in the U.S.
"I'm on a mission to help families avoid or delay that type of pain," shares BK. "I guess you could say I've turned my pain into my passion and that's my purpose."
Named fastest-growing private company in Arizona in 2013, Vemma grew an astounding 89 percent this past year and is on the fast-track to helping more people achieve healthy results with their weight, fitness and overall energy. Vemma opened the doors to a new 51,000-square-foot Home Office in Tempe, Arizona earlier this year, and it serves as the official stomping (and training) grounds for Vemma Affiliates thanks to special Verve Central training rooms.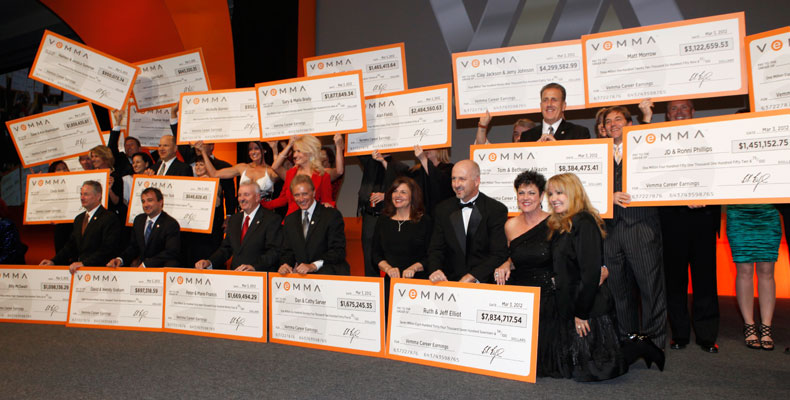 In all, Vemma has launched 15 products in its 10 years and is excited about the new Bod•? Pro Build ready-to-drink shake slated for release in early January.
"This is the time to be involved with Vemma," BK says. "The mega-trends are aligning, and we have the ultra-premium products and opportunity to give people the hope and the answers they're looking for."
So what should people expect from Vemma in 2015?
"We'll be focusing on 'making success simpler' in 2015, and all of our new concepts will center around that idea," shares BK. "We want to help more people here and around the world. Creating simple processes and helping people learn how to be successful with Vemma and in life are critical elements for making that happen."
About Vemma
Founded in 2004 by BK Boreyko and his two sisters, Karen and Lauren, Vemma Nutrition Company enjoyed $100+ million growth last year as one of the premier industry leaders specializing in premium liquid nutrition. Every month, thousands of new customers experience the positive difference of the clinically studied Vemma formula.
The Vemma brands include the clinically studied Verve(R) healthy energy drink and Vemma Bod-e(R), a weight loss line. Vemma is headquartered in Tempe, Arizona, and distributes its products through global affiliate marketing. For more information, please visit Vemma.com.