CVSL, Direct-Selling Acquisition Company, Requests To Raise $100 Million
December 9, 2014
By Tina Williams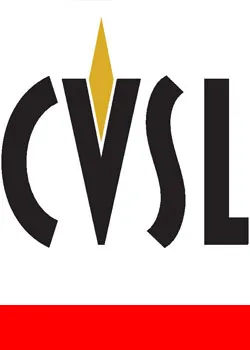 CVSL Inc.[NYSE MKT: CVSL] said today that is has filed a shelf registration statement on Form S-3 with the U.S. Securities and Exchange Commission (SEC) to allow the Company to raise up to $100 million in incremental capital on an as-needed basis for acquisitions and general working capital.
The registration statement also includes a sales agreement prospectus that would allow for the sale of up to $25 million in at-the-market (ATM) offerings.
The registration statement has been filed, but has not yet become effective. At the present time, the Company has no specific plans to issue securities under the registration statement. If and when the registration statement is declared effective by the SEC, the Company will be able to offer and sell, from time to time, up to $100 million of securities such as common stock, preferred stock, debt securities, warrants, units or any combination thereof.
Following the effectiveness of the shelf registration statement, the Company may periodically offer one or more of the registered securities in amounts, at prices, and on terms to be announced when, and if, the securities are offered. The terms of any securities offered under the registration statement, and the intended use of the net proceeds resulting therefrom, will be established at the times of the offerings and will be described in prospectus supplements filed with the SEC at the times of the offerings. These securities may not be sold, nor may offers to buy be accepted, prior to the time the registration statement becomes effective. The registration statement on Form S-3 may be accessed through the SEC's website at edgar.sec.gov.
Once declared effective, the shelf registration statement will enable us to raise up to $100 million for, among other things, acquisitions of additional companies in the direct-to-consumer sector. Being able to identify, acquire and support our next series of acquisitions is the heart of our strategy for 2015, said John Rochon Jr., CVSL's vice chairman and head of its investment committee.
As we've refined plans for our 2015 strategy, we decided that an S-3 registration is the best way to raise any additional capital in a flexible, event-driven raise that will allow us to use proceeds for specific acquisitions as they happen, without the immediate dilution to shareholders contemplated by our withdrawn S-1 offering.
More
This press release does not constitute an offer to sell or the solicitation of an offer to buy securities, and shall not constitute an offer, solicitation or sale in any jurisdiction in which such offer, solicitation or sale would be unlawful prior to registration or qualification under the securities laws of that jurisdiction.
About CVSL
CVSL is a growing group of micro-enterprise companies that connect social media networks into an ever-expanding virtual community of social commerce.
CVSL companies currently include The Longaberger Company, a 42-year old maker of hand-crafted baskets and other home decor items;Your Inspiration At Home, an award-winning maker of hand-crafted spices and other gourmet food items from around the world; Project Home, a direct seller of Tomboy Tools, a line of tools designed for women as well as home security systems; Agel Enterprises, a global seller of nutritional products in gel form as well as a skin care line sold under the Ageless brand, operating in 40 countries; Paperly, which offers a line of custom stationery and other personalized products; My Secret Kitchen, a U.K.-based seller of gourmet food products; and Uppercase Living, which offers an extensive line of customizable vinyl expressions for display on walls in the home.
In addition, CVSL and Golden Girls, a purchaser of gold and tradable jewelry, have signed a definitive purchase agreement, which is subject to customary closing conditions.