ForeverGreen Worldwide Anticipates 2015 Full Year Revenue Of $90+ Million, Up 55-70% Over 2014
December 16, 2014
By Nicole Dunkley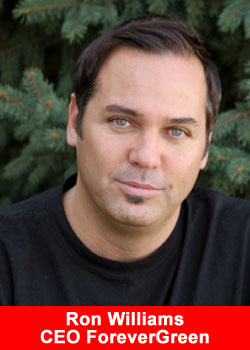 ForeverGreen Worldwide Corporation, a leading direct marketing company and provider of health-centered products, recently announced 2015 guidance.
During 2014, we saw a significant jump in revenue and acceptance of our products worldwide. We needed to raise our guidance several times, and we hit nearly all our corporate goals. Next year, we expect our sales growth trends to continue. Our revenue should be in excess of $90 million. We are continuing to see a positive impact on our business from our investment in IT, logistics, inventory and management. We expect operating and net margins to increase as we benefit from economies of scale, pricing leverage and sales growing faster than fixed expenses. For the full year, we anticipate net margins of 4-6%, said Jack Eldridge, CFO.
Mr. Eldridge continued, During the current year, we concentrated on driving growth and educating the marketplace about our exciting product line. For 2015, we look to find a balance between further acceleration of sales and maximizing cash flow and profitability. We will continue to keep shareholders updated on our goals and targets for 2015.
About ForeverGreen Worldwide
ForeverGreen Worldwide Corporation develops, manufactures and distributes an expansive line of all natural whole foods and products to North America, Australia, Europe, Asia and South America, including their new global offerings, PowerStrips, SolarStrips and BeautyStrips. They also offer Azul and FrequenSea, whole-food beverages with industry exclusive marine phytoplankton, the Versativa line of hemp-based whole-food products, immune support and weight management products, Pulse-8 powdered L-arginine formula, TRUessence Essential Oils and Apothecary, 24Karat Chocolate and an entire catalog of meals, snacks, household cleaners and personal care products.