Herbalife Wins Court Approval For Class-Action Lawsuit
December 4, 2014
By Tina Williams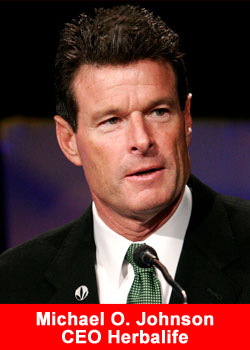 Herbalife Ltd won preliminary court approval of its $15 million settlement of class-action litigation accusing the maker of weight loss and nutritional products of being a pyramid scheme that misleads distributors about how much money they can make.
In a decision dated Tuesday, U.S. District Judge Beverly Reid O'Connell in Los Angeles called the accord fair, reasonable, and adequate, a standard often used to assess class-action settlements.
The accord also requires Herbalife to provide up to $2.5 million to distributors who return unused products.
In addition, Herbalife agreed to change some corporate policies, including over how it defines distributors and handles shipping charges on returned products, for at least three years.
The Los Angeles-based company did not admit wrongdoing. O'Connell scheduled a May 11, 2015 hearing to consider final approval of the accord. About $5.25 million of the settlement funds could go toward attorney's fees.
Herbalife has long been under attack by short-sellers like billionaire hedge fund manager William Ackman, who has accused it of inflating results that depend more on its ability to recruit new distributors than its ability to sell products.
Authorities such as the FBI, the U.S. Federal Trade Commission, and some state attorneys general have also been probing Herbalife's activities.
Herbalife has denied being a pyramid scheme, but the negative publicity has hurt North American sales.
Shares of Herbalife closed down 30 cents at $42.08 in Wednesday trading on the New York Stock Exchange. The share price has fallen nearly 50 percent since reaching a record $83.48 on Jan. 8.
The case is Bostick et al v. Herbalife International of America Inc et al, U.S. District Court, Central District of California, No. 13-02488.
(Original Reporting by Jonathan Stempel in New York; editing by Andrew Hay)