JD Premium Closes Down
December 24, 2014
By Team Business For Home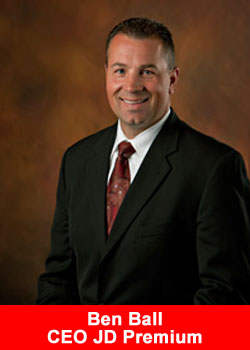 According to an email the the distributors, JM Premium will close doors.
To all JD Premium Independent Business Owners and Preferred Customers.
It is with great regret and sorrow that I am writing you this letter today.
As of Jan. 25th 2015, JD Premium will no longer be acting as a direct sales company. All commissions and bonuses will be paid through this time period.
This letter is to serve as the thirty-day notice as required in the policy and procedures of JD Premium LLC. After Jan. 25, 2015, JD Premium will continue to sell product at a reduced price, as there will be no commissions paid on sales of any product.
Sales will continue while supplies last. After Jan. 25th anyone wanting to purchase product can do so by going towww.jdpremium.com and purchase at the lower retail price as well as through the corporate office. I would encourage IBO's to access their back office during this time to collect any information that might be needed to prepare their 2014 taxes.
All access to the back office will end as of Jan. 25th 2015. It is required that all active IBO's have their $15 annual renewal fee as well as their tax ID current in order to receive their final commission payment. The enroller's bonus pool will be paid through Nov. 2014.
Any rank advancement bonus will be paid through Jan. 25, 2015. I would like to take this time to thank the many dedicated people for their valued time in trying to build their business. I value the many friendships that I have had the opportunity to develop over the past years, and I wish only the best for you and your families.
Sincerely,
Ben Ball Owner/CEO
About JM Premium
In February of 2004 Roger Ball founded a new referral marketing company that was destined to become JD Premium. His goal was to take all the best features of network marketing, get rid of the complicated gimmicks and difficult hurdles, and provide an opportunity for independent business owners that was second to none in the industry. Over the next three years the company grew and matured. New product lines were added, and in October 2008 a company division took place, and JD Premium was officially launched.
Roger Ball remains the sole owner. He has hired a management team with over 100 years of combined experience in managing referral marketing businesses.