Trévo Continues Steady Rise In Industry
December 30, 2014
By Nicole Dunkley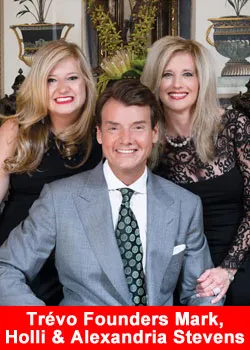 As 2014 comes to a close, Trévo, a nutritional supplement company based in Oklahoma City, Okla., is looking back on yet another year of explosive growth.
In just 27 months of being in full operation, Trévo Life and Health Coaches are out earning longer-tenured leaders from other direct sales companies all over the world. In fact, in under three years Trévo has already seen five of its leaders become $1 million earners, and 300 leaders are earning $10,000 or more each month! As Trévo continues its rise up the MLM ranks, those numbers are growing exponentially.
"We started this company with the purpose of seeing lives changed, both through our product, and through the countless opportunities that come from being a part of the Trévo team," Trévo CEO Mark Stevens said. "Our numbers speak for themselves. We enter 2015 knowing that we are carrying out that purpose, and that this is only the beginning."
Despite being one of the youngest companies in the industry, Trévo has already done plenty to put its stamp on the MLM market, and is showing no signs of slowing down. In a recent poll of over 600 direct sales companies, Trévo checked in at #21. The company has also already opened offices in 16 countries, and plans to add to that number in 2015.
ABOUT TRÉVO
Trévo's Founders are Mark and Holli Stevens who have a proven track record of over 16 years as owners of a successful network marketing company. Mark and Holli have also been on the "other side of the table" as independent representatives, building organizations with tens of thousands of members. This dynamic duo also possess nearly four decades of combined business ownership expertise.
Trévo's proprietary blend of over 174 premium nutraceuticals, including maqui and acai berries, mangosteen, amalaki fruit, gotu kola, ashwagandha and a cornucopia of other fabulous nutraceuticals. In fact, Trévo has developed the only nutritional supplement in the world to combine and harness the power of such a remarkable array of vitamins, minerals, "supergreens," antioxidant-packed fruits and vegetables, coral calcium, and herbs from around the globe.
Based in Oklahoma, Trévo LLC is powered by a global network of many thousands of energetic and excited Life and Health Coaches.