Avon Hires New CFO; Former J. Crew COO
January 30, 2015
By Tina Williams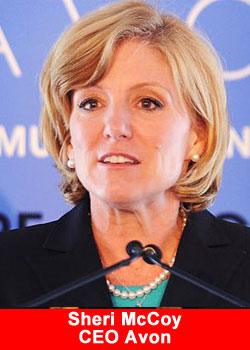 Avon Products Inc. said Wednesday it hired James Scully away from J. Crew Group Inc. to be its new chief financial officer.
Mr. Scully has been J. Crew's chief operating officer for nearly two years and with the retailer for a decade. His exit follows the departure of Stuart Haselden, its chief financial officer, earlier this month. Mr. Haselden left to join Lululemon Athletica Inc. as its CFO.
J. Crew is contending with falling shopper traffic at its stores and the retailer recently wrote down the value of its stores by more than half a billion dollars, while leaving its online operations unscathed, an indication of the toll that e-commerce is taking on brick-and-mortar retailing.
"Jim's departure comes at a time when we are looking at the way our team and business is structured," a company spokeswoman said in a statement. "Retail has been evolving quickly and we want to ensure we are set up for 'the new world' as we move forward."
The spokeswoman said J. Crew had already hired an executive search firm to look for Mr. Scully's successor. Joan Durkin, its chief accounting officer, will temporarily fill the role of CFO, while it looks for a permanent replacement.
Avon said Mr. Scully, 49, will join the beauty products company no later than April 1. Avon has been looking for a CFO since September when Kimberly Ross left to join oil field services company Baker Hughes Inc.
Originally reported by: Suzanne Kapner from The Wall Street Journal