Big Plans For Herbalife: Opening $100 Million Plant And Planned Counter Attack Against Ackman
January 10, 2015
By Tina Williams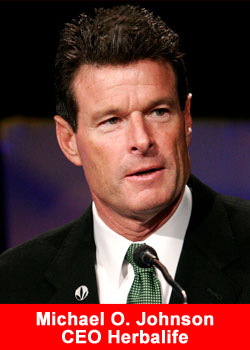 ValueWalk reported:
Fox Business Network's (FBN) Charles Gasparino reports Herbalife Ltd. (NYSE:HLF) is planning a counter attack on Pershing Square Capital CEO Bill Ackman, following the cancellation of a meeting with Herbalife by Ackman. Gasparino reports, "people inside Herbalife are telling me that it could be legal," possibly "a lawsuit about stock manipulation."
On Herbalife planning a counter attack against Bill Ackman:
"They are planning some sort of counter attack. People inside Herbalife are telling me that it could be legal, clearly like a lawsuit about stock manipulation or something else. What they are saying is they are clearly going to do an attack."
In other news:
Herbalife Ltd. will officially unveil its $100 million manufacturing facility in Winston-Salem on Jan. 16, showing off the plant to the media and local elected officials.
The nutrition products company (NYSE: HLF) will hold an invitation-only grand opening of its 800,000-square-foot Winston-Salem Manufacturing and Innovation Facility. Herbalife COO Rich Goudis, will attend, and Winston-Salem Mayor Allen Joines and Forsyth County Board of Commissioners Chairman David Plyler are expected to be there, too.
Herbalife officials said the facility currently employs about 350 and is expected to employ more than 500 by the end of the year.
The plant at 3200 Temple School Road is located at the former site of Dell Inc. Local and state officials approved $10 million of incentives in return for the creation of about 500 jobs by the end of 2015.