Immunotec Announces End Of Year Financial Results: Revenue Increased Over 47%
January 31, 2015
By Tina Williams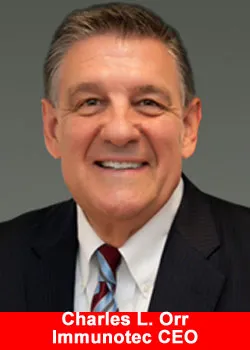 Immunotec Inc. (IMM), a direct-to-consumer company and a leader in the nutritional industry (the Company or Immunotec), today announced its year-end consolidated financial results for Fiscal 2014. All amounts in this press release are denominated in Canadian dollars unless otherwise indicated.
We are pleased to report record full-year revenues and Adjusted EBITDA(1) in Fiscal 2014 fuelled by solid growth in our activities outside of Canada and operational leverage, said Mr. Charles L. Orr, Chief Executive Officer. We are currently addressing some challenges related to our recent implementation of value-added taxes (VAT) in Mexico.

More importantly, a growing number of consultants and customers throughout the world are experiencing the tangible benefits of Immunotec's products and the business opportunities provide by our business model, concluded Mr. Orr.
PERFORMANCE HIGHLIGHTS
Fiscal 2014 consolidated revenues increased 47.5% over the same period last year to $80.8M. This increase was recorded consistently throughout the year in both Mexico and the rest of North America, totalling 92.9% and 12.9%, respectively.
Sponsoring, defined as the number of new Consultants and Customers, increased 85.2% over the same period last year to nearly 64,000 in Mexico while the rest of North America, increased 26.7% to nearly 20,000.
About Immunotec Inc.
Immunotec is a Canadian-based Company that develops, manufactures, markets and sells research-driven nutritional products through direct-to-consumer sales channels primarily in Canada, the U.S. and Mexico.
The Company offers an extensive family of nutritional products targeting health, wellness, weight management, as well as energy and fitness. The Immunocal family of products is supported by over 40 published articles and supporting science in medical and scientific literature.