Industry Leader Jeff Wilkerson Joins Sisel
January 12, 2015
By Team Business For Home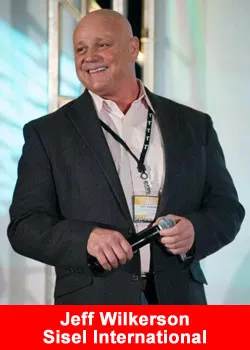 Popular network marketing leader and multimillion dollar earner Jeff Wilkerson announced today that he has joined Sisel international.
Wilkerson's move to Sisel after spending many years at a competitor company surprised many.
"In my 20 years in this industry, I have never seen facilities that compare to those at Sisel," Wilkerson explained. "Products are always the backbone of a company, and Sisel has the best product line in the world."
"We're delighted to have quality leaders such as Jeff join Sisel," said Tom Mower Sr., President of Sisel International. "We have one of the broadest product lines in the industry, with over 200 products."
Aaron Rennert, VP of Global Sales for Sisel International was on hand to congratulate and welcome Wilkerson.
"His vision and leadership will fit well with the other dynamic leaders we have at Sisel," Rennert stated.
"We continue to see more and more leaders catch the Mower vision of scientifically proven products that are truly safe."
Wilkerson's rag-to riches story begins many years ago, when he owned nothing but a pair of shoes, two pair of blue jeans, and a few shirts. Within seven months from starting his network marketing business, Wilkerson was generating a six-figure income. Since then Wilkerson has continued to build a thriving network marketing business.
About Sisel International:
SISEL International was founded in 2006 by Tom Mower, and his son Tom Jr., with the mission to create the most powerful personal care products and dietary supplements in the world. The term SISEL (pronounced "sizzle") is an acronym for Science, Innovation, Success, Energy, and Longevity. To learn more about all the Sisel International products, visit https://www.siselinternational.com/.
About Tom Mower Sr.
Tom Mower Sr. is the president and cofounder of Sisel International. As an experienced businessman, scientist, and MLM icon, Tom Mower Sr. is passionate about seeing a positive lifestyle change in all who come across Sisel products and opportunities. Along with his commitment and passion for his company and the Mower Mission, Tom Mower Sr. is a philanthropist who finds joy in offering financial support for a number of nonprofit organizations around the world.