North American Power Terminates MLM Program
January 14, 2015
By Team Business For Home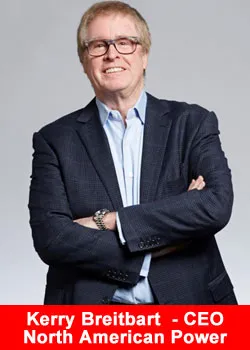 In an unexpected move, North American Power, an USA energy supplier, stopped the network building part. It seems it is not possible to sign up new network marketing distributors and therefore terminating the business opportunity for MLM professionals.
Kerry Breitbart is the primary architect of the creation of North American Power. Since founding the company with his partner, Carey Turnbull, in 2009 he has designed and created an expertly staffed and highly effective retail energy business. His ability to attract experts in the energy operations, finance, business development and marketing fields has made North American Power an award winning company – one of the fastest growing and most successful in the retail energy sector.
Mr. Breitbart is well known in the energy industry due to his national and regional advocacy activities. He is an influential member of the National Energy Marketers Association Executive Committee as well as the initiator of organized efforts to promote necessary changes to energy deregulation in New England. In addition to having been recognized on a major TV business news channel as an energy expert, he has been a featured speaker at numerous energy industry conferences.
Prior to founding North American Power, he worked for twenty years at United Companies where he started as a crude oil broker and worked his way up to President and CEO. He expanded United from four to thirteen divisions and brought the notional value of products brokered by the company to $750 billion annually. United was the first broker of energy derivatives and did not have a competitor in their derivatives business for two years. When sold in 2005 United was the top broker in crude oil deliveries globally.
ABOUT NORTH AMERICAN POWER
Founded in 2009 by energy veterans Kerry Breitbart and Carey Turnbull, North American Power is one of the nation's fastest-growing energy suppliers, earning a spot on the Forbes list of America's Most Promising Companies.
Guided by a commitment to community and sustainability, North American Power is giving Americans the ability to choose sustainable energy at competitive rates with the flip of a switch, plus the opportunity to give back to charity and earn money by referring friends and family.
North American Power currently serves over 320,000 electricity and natural gas customers nationwide. For more information, visit www.napower.com.