Thirty-One Gifts Expands To Alberta
January 22, 2015
By Tina Williams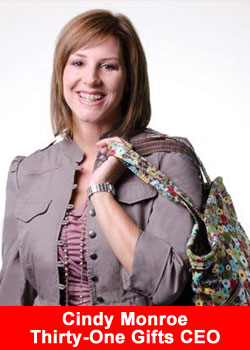 Thirty-One Gifts expanded to Alberta, making the announcement on their website earlier with the following message:
Thirty-One Gifts was founded on the belief in celebrating, encouraging and rewarding others for who they are, and that mission is at the center of everything we do as a company.
Our Consultants are encouraged to empower themselves by building strong relationships that help create successful businesses, and friendships that last a lifetime.

We originally brought Thirty-One Gifts and all our values to Ontario, Canada, just over two years ago. Now, with the expansion into Alberta, we're excited to extend the opportunity to even more women in Canada. Anyone who lives in Alberta is welcome to join our family beginning February 10, 2015.

Our entire product line, including Jewell by Thirty-One and JK by Thirty-One (coming this spring!) will be available to Customers and Consultants in Alberta.
This marks their continued growth and journey to the $1billion mark. A plan that they announced they had in 2014.