Tupperware's 4th Quarter Results In: Revenue Down $37 Million
January 31, 2015
By Tina Williams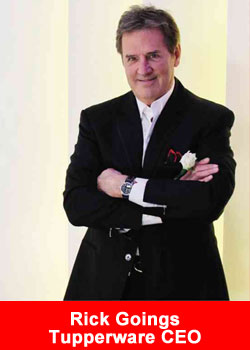 Tupperware's fourth-quarter profit fell as sales softened, but its performance beat analysts' expectations.
Its stock rose more than 5 percent in Wednesday premarket trading.
The Orlando, Florida-based company earned $82.3 million, or $1.63 per share, for the period ended Dec. 27. That compares with $89.7 million, or $1.74 per share, a year earlier.
Earnings, adjusted for non-recurring costs, were $1.72 per share.
The results beat Wall Street expectations. The average estimate of analysts surveyed by Zacks Investment Research was for earnings of $1.53 per share.
Tupperware's stock added $3.27, or 5.5 percent, to $63.01 before the market open.
The direct seller of plastic storage containers and cosmetics said that revenue declined to $679.9 million from $717.1 million. This still managed to top the $664.3 million that analysts polled by Zacks predicted.
For the year, Tupperware Brands Corp. earned $214.4 million, or $4.20 per share. Adjusted profit was $5.38 per share. Annual revenue totaled $2.61 billion.
Tupperware expects full-year adjusted earnings in a range of $4.90 to $5 per share. It predicts first-quarter adjusted earnings between 98 cents and $1.03 per share.
Analysts polled by FactSet expect full-year earnings of $5.21 per share and first-quarter earnings of $1.12 per share.