Zrii Celebrates Its Success In Peru With A Massive Event In Lima
January 19, 2015
By Team Business For Home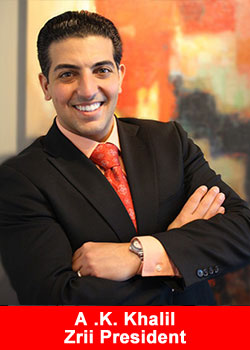 Zrii celebrated its incredible success in Latin America with an event attended by thousands of people at The Jockey Club in Lima.
The company, which distributes health and wellness products endorsed by the Chopra Center for Wellbeing, welcomed more than 4,000 people to its official Peru Country Opening event.
The sell-out crowd packed the seats to hear from elite Zrii leaders, including 10-stars from Peru, who spoke alongside top Zrii corporate staff members, including Bill Farley, Zrii Founder & CEO; A.K. Khalil, President of Zrii; and Ricardo Sousa, V.P. of Latin American Sales.
One of the highlights of the event was a keynote speech by motivational speaker and bestselling author Chris Gardner, who is an official partner of Zrii. Mr. Gardner's remarkable life story was the inspiration for the movie The Pursuit of Happyness starring Will Smith.
Following the country opening, a small group of prestigious Zrii leaders got the opportunity to meet and speak to Mr. Gardner in person, where they took photos, mixed and mingled over cocktails, and learned more about Mr. Gardner's secrets for success.
The event was a nod to Zrii's remarkable success in Latin America and the Peruvian market in particular, where growth has been in the triple digits year over year. This is just the beginning, said Zrii President A.K. Khalil after the event.
Our leaders are proving that for them and thousands of ordinary people in Latin America and across the world, their dreams really can come true with Zrii.
ABOUT ZRII
Zrii was founded in 2008 with the goal of enhancing the health and happiness of people around the world through clean, all-natural nutrition and wellness products. Zrii partners with the world-renowned Chopra Center for Wellbeing, headed by Dr. Deepak Chopra, to create ultra premium products that promote radiant total body health from the inside out.
Zrii products are sold through a network of Independent Executives throughout the United States, Canada, and Latin America.