Add A Direct Selling Company!
February 8, 2015
By Team Business For Home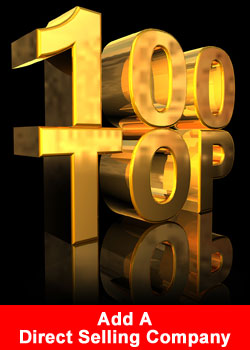 We regular get requests to add a Direct Selling company to our Polls, or publish about them.
Please use below form to add / nominate a Direct Selling / MLM / Network Marketing company or to inform us about a pre-launch / launch.
Per year, the Business For Home.org website receives 3.5 – 4 million unique visitors from all over the world with the majority being Network Marketing professionals with approximately 25% visiting the website looking for a new or additional opportunities.
On average the website is serving 12,000 – 15,000+ visitors per day, with all time daily highs of 70,000 visitors when Breaking News occurs or Poll voting takes place.
Therefore adding a company to the Direct Selling database is very important.