Federal Court To Rule On Alleged Sham Contracting In The Australian MLM Industry
February 27, 2015
By Tina Williams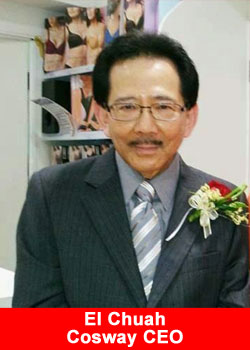 The legal standing of "independent contractors" in the multi-level marketing (MLM) industry in Australia will be examined by the Federal Court in a sham contracting case bought by the Fair Work Ombudsman (FWO) against Ecosway Pty Ltd (Ecosway), the Australian subsidiary of a multi-national MLM business.
Ecosway sells and distributes a range of hair and beauty, organic food, skin care and homeware products through its network of sales people who are paid on a commission basis.
According to a recent ruling by the Federal Circuit Court of Australia, the sales people include store operators who sell from specific locations, in addition to other sales people who sell via their personal and customer networks without reference to a specific location. Ecosway regards them both as independent business owners.
The FWO has initiated the court action in response to complaints by a store operator that she was, in substance, an employee of Ecosway and therefore entitled to minimum wage, annual leave and other employee entitlements. The FWO is seeking a range of declarations and the imposition of what could be substantial financial penalties for failure to provide minimum terms and conditions of employment, and for engaging in sham contracting in breach of the Fair Work Act 2009.
The Federal Circuit Court of Australia decided that the outcome of the case may have consequences for other persons apart from the individual concerned, particularly Ecosway and other operators of MLM businesses in Australia. It has referred the case to the Federal Court for an "authoritative decision".
Reported by lexology.com
eCosway (launched in 2002) is a rapidly growing international company with headquarters in the prestigious golden triangle of Kuala Lumpur, Malaysia. It has thousands of sales centres located throughout Asia, Australia, UK and US.
It is a subsidiary of Cosway Malaysia (founded in 1979) and a member of the Berjaya Group — a top conglomerate in Asia engaged in the following core businesses: Consumer Marketing and Direct Selling, Financial Services, Food & Beverage, Property Investment & Development, Vacation Timeshare, Hotels, Resorts & Recreation Development, Gaming & Lottery Management, Investment Holdings and others. Besides that, Berjaya also has interests in internet-related businesses, utilities, broadcasting, media, telecommunications and education.
eCosway has been awarded the coveted "MSC Status" by the Malaysian government for its outstanding contribution to the growth and development of information technology.