Herbalife Sponsors The United States Hispanic Leadership Institute's 33rd National Conference
February 13, 2015
By Tina Williams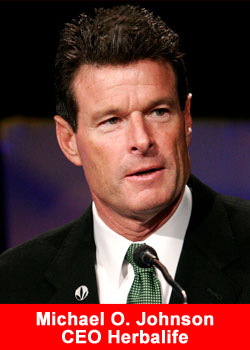 Global nutrition company, Herbalife Ltd. (HLF), is proud to sponsor the United States Hispanic Leadership Institute's 33rd National Conference, which begins today in Chicago.
"The United States Hispanic Leadership Institute provides a unique opportunity for future leaders in the Hispanic community to gather and learn from one another, said Michael O. Johnson Herbalife's chairman and CEO. "We are honored to be a part of USHLI's 33rd National Conference, as well as the Student Leadership Series to celebrate the community empowering work of Hispanic leaders.
Under Dr. Juan Andrade, USHLI is providing much needed leadership development and civic engagement resources to our Latino community so that we are an active part of the political process," said Angela Arboleda, Herbalife's vice president of government and community affairs. Latino political participation, makes our nation stronger and Herbalife strongly applauds this effort.
About Herbalife Ltd.
Herbalife Ltd. (HLF) is a global nutrition company that sells weight-management, nutrition and personal care products intended to support a healthy lifestyle. Herbalife® products are sold in more than 90 countries to and through a network of independent members. The company supports the Herbalife Family Foundation and its Casa Herbalife program to help bring good nutrition to children.