ItWorks! CEO Donates $3 Million To Michigan State University
February 3, 2015
By Tina Williams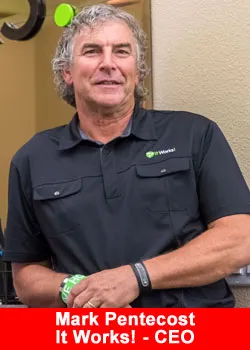 Michigan State received a $3 million gift that will help support the men's basketball program, according to a release from the university Thursday.
Mark and Cindy Pentecost's donation will be used to update the men's basketball offices, practice facilities and establish an endowment for continued facility improvements, according to the release.
The gift is one of the largest ever to Michigan State athletics, and is the third gift of $3 million or more received by the athletic department since the October 2014 public launch of the Empower Extraordinary, which according to the release is enabling MSU athletics to build championship-level facilities, increase endowment support and elevate annual giving.
For many Spartans around the world, the men's basketball program has been a source of pride and an engine of opportunity not only for the student-athletes in the program, but for the overall student experience on campus, MSU President Lou Anna K. Simon said in the release. We are so grateful to Mark and Cindy Pentecost for their vision and commitment to help us give 'Team MSU' the opportunity for continued excellence.
Mark Pentecost is the president and CEO of It Works!, a direct-selling company that offers beauty and wellness products. He is a former teacher and high school basketball coach from Allegan.
Growing up in the Lansing area, surrounded by generations of Spartans who bleed green, giving back to this storied basketball program came natural, Pentecost said. As a former coach, I am excited to see the impact this contribution will have on our student-athletes. We hope that this helps them continue to train and compete at the highest level.