LIMU Promoter Salien Liles Jumps To New 750K Rank
February 24, 2015
By Team Business For Home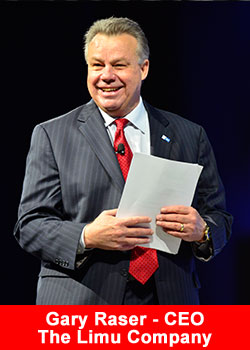 Recently introduced as a brand new pin rank at LIMU, achievement of the 750K rank marks noteworthy Promoters who have not only significant personal achievement, but also outstanding stewardship and guidance of broad-based teams.
LIMU celebrated the first Promoter to ever reach 750K, a truly influential leadership status within the company, at its recent International Convention in Memphis, Tennessee.
Salien Liles is the first-ever to reach the 750K rank at LIMU, and the highest ranking single female Promoter in the company. Burdened by a debt-heavy lifestyle for years, Salien made a life-changing decision to focus on her LIMU business full-time, and her continuing accomplishments are proof of her powerful commitment and dedication to both her organization and the company's mission.
Based in Ruston, Louisiana, Salien is totally focused on helping her fellow Promoters across the country succeed, and was also recently awarded the 2014 Rising Star Award at LIMU.
"Attainment of our new 750K rank by Salien Liles, our first-ever Promoter to reach it, is impressive," says Gary J. Raser, Founder, President and CEO of LIMU. "Salien spends most of her time out in the field with her team, and is earning monthly commissions that are higher than her annual earnings ever were.
She came to LIMU from outside the industry and is having great success, which proves that joining the LIMU Experience truly allows people without industry experience to succeed very quickly.
We are so proud of Salien's work ethic and dedication, and we congratulate her on achieving this new pin rank."
About LIMU
Founded in 2004, and profitable and debt-free from day one, Gary J. Raser created LIMU to help struggling families change their financial futures and stop living paycheck to paycheck.
Providing entrepreneurs with exclusive and proprietary Fucoidan-rich products made in the USA, this leading direct sales company also offers each person a unique opportunity to create their personal LIMU Experience and Be more.
Award-winning branding and marketing materials support LIMU Promoters, and state-of-the-art technology platforms make it easy for Promoters to share the LIMU Experience and build strong global businesses.
With over 1,200 independent, third-party, unsolicited studies on its super-nutrient Fucoidan – available on pubmed.gov – the company is the acknowledged category-creator and worldwide leader for LIMU products.
LIMU and the LIMU logo are registered trademarks of The LIMU Company, LLC in the U.S. and other countries.
For more information, please visit: www.thelimucompany.com and www.yopros.com
Follow LIMU on Facebook, Twitter, YouTube and Instagram:
https://www.facebook.com/LIMUco
https://twitter.com/LIMUthecompany
https://youtube.com/LIMUcompany