Little-Known Deal Could Be The Downfall Of Herbalife
February 12, 2015
By Tina Williams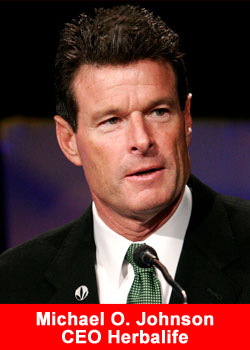 The NY Post reports: A little-known but cushy deal between Herbalife and its distributors signed more than a decade ago could become a flashpoint in the controversy over the multi-level marketing company.
The deal guarantees that the lucrative compensation plan for the company's international army of distributors cannot be cut, according to 10-year-old paperwork reviewed by The Post.
That means the Los Angeles company will be hard-pressed to trim the unlimited down-line royalty stream it now offers distributors.
Paying commissions on unlimited down lines is one hallmark of a pyramid scheme, MLM experts said, because it puts an outsized emphasis on recruiting.
Some MLMs — like Avon and Tupperware — limit payments to three levels of their distributors' down lines.
The FTC, which is investigating claims made by activist investor Bill Ackman that Herbalife is a pyramid scheme, two years ago shut down a Kentucky-based pyramid scheme, Fortune Hi-Tech Marketing.
Fortune had marketed itself to prospective distributors as paying compensation on an "unlimited" number of down lines.
The FTC won't comment on its probe. But the agency is concerned that Herbalife distributors boast of having the highest payout in the industry because it could be a sign of focus on recruitment, sources familiar with the situation told The Post.
Herbalife has strongly denied it is a pyramid scheme.
One critic of the nutritional shake-maker, The League of United Latin American Citizens, in fact has asked Herbalife to change its compensation structure to only pay commissions on sales three levels deep.
Brent Wilkes, LULAC's executive director, said Herbalife told him it would not do that because of the pact with its top distributors.
When Herbalife was being sold to private equity firms in 2002, it agreed that the company would never worsen the compensation structure for any current or future distributor, according to a little-known document called "the Tirelli agreement."
"Distributors have extraordinary power with this agreement," said Bill Keep, an expert on MLMs. That power has led to an extremely lucrative compensation system for the top tier.
Under Herbalife's compensation plan, commissions of 15 percent are paid for the first three levels of a distributor's downline — and then up to 7 percent on sales on an unlimited number of levels after that in what is called the production, or infinity, bonus.
A former distributor told The Post that up to two-thirds of the income of top distributors comes from the production bonus. Top distributors may get income from more than 100 downlines, sources said.
Ackman has estimated that top Herbalife distributors could make more than six times more than Avon salespeople due to the different compensation systems.
Herbalife says it is happy with the compensation plan, which caps the production bonus at 7 percent of sales.