Amway's DeVos Family Buys Stake In Chicago Cubs
March 8, 2015
By Tina Williams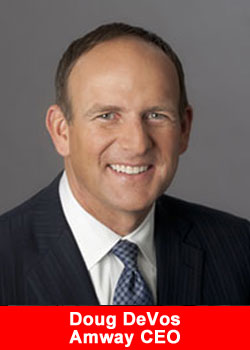 Rich DeVos and his family are branching out into Major League Baseball.
The billionaire Amway co-founder has bought a minority stake in the Chicago Cubs, a spokesman for the Ada-based multi-level marketing giant confirmed Tuesday evening.
Hailing from the Midwest and having followed the Chicago Cubs for many years, the DeVos Family is proud to confirm that we have invested a non-controlling interest in the Chicago Cubs and the Wrigley Field renovation project. We respectfully refer any further questions on this topic to the Cubs organization, a statement released by Amway to the MLive and the Grand Rapids Press said.
DeVos, who owns the Orlando Magic NBA team, is one of six new minority investors in the franchise. Controlling owners, the Ricketts family, recently sold minority interests in Cubs business entity Chicago Baseball Holdings to help finance the $375 million renovation of Wrigley Field, according to media reports.
It's unclear how much the DeVos family spent on its share of the Chicago Cubs, or what perks come with minority ownership.