ARIIX Launches South-Korea
April 10, 2015
By Team Business For Home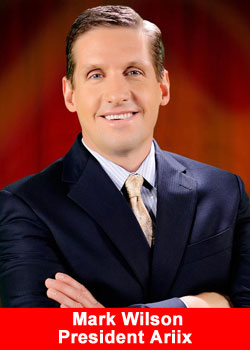 ARIIX today announced that it has received its direct selling license for one of the largest opportunity markets in the world, South Korea.
With a booming economy and a robust direct sales market that ranks among the top five in the world, South Korea offers outstanding opportunities for ARIIX Representatives to continue to expand their presence throughout Asia as they introduce life-changing Brands to entrepreneurs and the communities they serve.
This announcement is the latest highlighting ARIIX's incredible growth streak throughout Asia with offices in Hong Kong, Japan, China and Taiwan, in addition to a presence in Singapore and neighboring Russia and Kazakhstan.
ARIIX Representatives operating in South Korea will have full access to an experienced management team and new corporate offices centrally located in Seoul as they connect, develop and grow their businesses throughout the country.
"South Korea offers an incredible location and community, and our team is excited to support ARIIX representatives to make a positive difference in people's lives and livelihood," said Yoo Jang, ARIIX General Manager of Korea.
This news shines a spotlight on ARIIX's commitment to helping Representatives grow their businesses on a global scale as well as their unique approach to the MLM industry. With a one-of-a-kind Representative Bill of Rights and patent-protected Activ8 Compensation Plan, ARIIX breaks the mold of traditional MLM models with its unrivaled focus on providing what works best for their Representatives in order to provide solid opportunities for real financial independence.
"Due to tremendous interest from our Representatives and the people of South Korea, we are excited to announce that ARIIX is open for business in their country as a continuation of our international expansion plans," said Mark Wilson, Founder and President of ARIIX. "With this expansion into South Korea, our global influence grows right along with it, giving our Representatives increased opportunities for unrivaled success."
About ARIIX
ARIIX is an international opportunity company that creates superior, exclusively branded products marketed through independent representatives. To promote healthy living, ARIIX develops toxic-free products through collaboration with world-renowned experts in the health, wellness and fitness industries.
With a devotion to helping others unleash their potential for good, ARIIX provides a global vision, outstanding management experience, driven industry leadership, and a valued partnership that protects its representatives. This partnership is underscored by a patent-pending compensation plan created to give the greatest benefit to the representative. The ARIIX opportunity and products are available in the United States, Canada, Greater China, Japan, Mexico, Taiwan, Thailand, Singapore and The Netherlands. For more information please visit www.ariix.com or phone 1-855-GO-ARIIX.