Avidus Completes Merger Of MLM Companies Asantae And Truestar
April 28, 2015
By Team Business For Home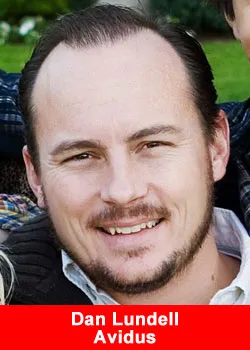 Vancouver, Canada based Avidus Management Group Inc. (TSX VENTURE: AVD) (OTC PINK: ASNHF) that develops, acquires, and operates direct sales companies, is pleased to announce that the Company has completed the sales and operational merger of Asantae and Truestar.
Asantae Holdings International Inc. is a producer and marketer of innovative nutritional products through a network of independent distributors (Asantae Independent Affiliates). Asantae's flagship product RealW8™ addresses the primary threat to public health in the industrialized world; overweight and obesity.
Originally Developed in 2002 by a team of leading naturopathic doctors, nutritionists, exercise developers, medical doctors, and health educators,Truestar Health, a personal profiling total health program, is based upon five key areas of health: Nutrition, Exercise, Vitamins, Attitude and Sleep.
This was the second phase of the plan announced in January that was designed to reduce operating expenses through joint efficiencies and fuel growth by integrating sales leadership and product lines.
CEO and President Douglas Ridley said, With this merger now completed, we are excited about the opportunity to build on the foundation we laid in 2014 and focus our resources on growth initiatives that include product expansion and further acquisitions. Our goal for the year ahead is to achieve record revenues and profitability.
In addition, Avidus announces that Camille Transtrum has been appointed as the Company's new Chief Financial Officer, replacing Pam Egan. The Board of Directors thanks Ms. Egan for her exceptional contributions to the Company over the past several years and wishes her the best in her future endeavors.
Mrs. Transtrum began her professional career with Coopers and Lybrand (now PricewaterhouseCoopers) in Salt Lake City, UT after completing an MBA and an MAcc at Brigham Young University. Soon after, a move to Idaho Falls, Idaho landed her with Galusha, Higgins, and Galusha (GHG), a regional CPA firm based out of Helena, Montana. She spent nearly 5 years with GHG and completed the requirements for her CPA certificate. Following her time in public accounting, Mrs. Transtrum consulted with clients in a variety of industries and brings to Avidus significant tax, audit, accounting system design, and accounting management experience.
Mr. Ridley also commented, Camille's business experience and her family's deep involvement in the direct selling industry makes her a great addition and we are excited to have her join the Avidus team to help us achieve our growth objectives.
About Avidus Management Group
Avidus Management Group develops, acquires, and operates direct sales companies. Avidus brands include Asantae (www.asantae.com) and Akea (www.akealife.com) and Truestar Health (https://www.truestar.com).The Avidus leadership team has a combined experience of 100 years in network marketing and direct selling and has been successful in building companies with high quality products and a strong corporate culture. For more information please visit https://www.avidusmanagementgroup.com/