DubLi Makes Major Move With Board Of Directors
April 30, 2015
By Tina Williams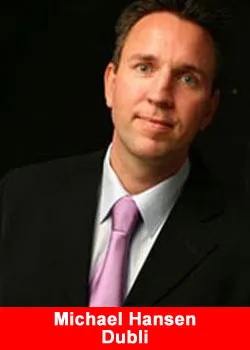 DubLi announced on April 21st that it will not re-elect principal board members, Blas Moros (former Chairman of the Board), Lester Rosenkrantz, and David Sasnett.
This comes as a big surprise to the public as these members were not only primary board members and very present in the company's day-to-day actions, but this move also leaves Michael Hansen, CEO, the sole member.
A reason as to the change has not been disclosed. Everything else at this point would be speculation. This, however, comes on the heels as several leading distributors have left the company in recent weeks.
About Dubli
DubLi, Inc. has created a framework for attracting and maintaining consumers through a web based shopping and entertainment community. The foundation of DubLi is based on innovative technology, a global platform and an expertise in understanding and capitalizing on global economic trends and changing consumer behaviors. The central hub of the DubLi community is DubLi.com; from which all other components of the business model are derived.
DubLi.com is a global shopping and entertainment web portal that features two reverse auctions, Xpress and Unique from which the Company's own currency, DubLi Credits, are banked, sold and spent. The Company supports four different auction websites in the US, Europe, Australia and a global portal in which people from all other countries can participate. In addition, DubLi.com features an online shopping mall which supplements the DubLi auction sites. From this mall, consumers shop at national, brand name merchants and earn cash back rebates on these purchases.
The Company has developed our own search feature designed to return only relevant results to the user. Supporting the growth of DubLi.com is the Company's sales and marketing engine, DubLi Network, a network marketing association of independent Business Associates who are engaged in direct marketing of the Company's products and services.