Herbalife Partners with Global Health Strategies Institute To Improve Children's Nutrition In India
April 9, 2015
By Tina Williams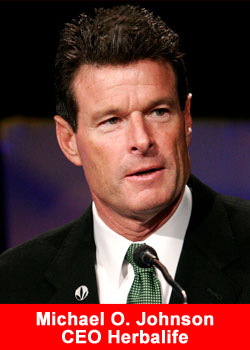 Herbalife (HLF), a global nutrition company, today announced a one-year partnership with Global Health Strategies Institute (GHSI), to help improve the nutrition of more than 10,000 children ages 5-12 in India, in line with the government's Mid-Day Meal Scheme (MDM) and School Health Programs (SHP).
As part of its corporate social responsibility efforts, Herbalife will work with GHSI and global vitamin supplier DSM, to help provide access to good nutrition to children in India, a country with a history of malnourished, underweight children. The government-run MDMS and SHP programs are designed to improve the nutritional needs of children by providing food supplemented with adequate quantities of iron, folic acid and vitamin A. However, more fortified foods with essential micronutrients are needed.
Anjali Nayyar, senior vice president, Global Health Strategies Institute, said, "Addressing the nutritional needs of children is critical in India. While this project will be implemented in one pilot state, we strongly believe this will be a giant step in ensuring every child in India has the right to good health. We are delighted to partner with Herbalife on this critical issue."
In the first phase of the project, GHSI will conduct a landscape analysis to help all parties understand the nutritional landscape, provide insights into the required nutritional support, the target beneficiaries, expected reach, implementation model and potential partners.
The initial landscape analysis will happen in Delhi, Rajasthan, Maharashtra, Karnataka and Tamil Nadu. Based on the recommendations, GHSI will work with Herbalife and DSM to determine the most appropriate state for the pilot. Herbalife and GHSI will oversee implementation of the project under the Mid-Day Meal Scheme or the School Health Programs.
More
"Herbalife is committed to improving the nutritional habits of people in India. Nutrition is an important building block for proper physical and cognitive development in children. We are proud to be working in partnership with GHSI to address the immediate nutrient needs of thousands of children, while simultaneously exploring long-term, sustainable approaches to address the underlying causes of malnutrition in India," said Ajay Khanna, vice president and country head, Herbalife.
"DSM is committed to contributing to this holistic approach to improve nutrition among children," said B. Rajagopal, country president, DSM India. "The initiative is a positive intervention in their early lives, when it is most beneficial, and will help address the serious problem of malnutrition in India."
About Herbalife:
Herbalife is a global nutrition company that has been changing people's lives with great products since 1980. Our nutrition, weight-management, energy and fitness and personal care products are available exclusively to and through dedicated Independent Herbalife Members in more than 90 countries. We are committed to fighting the worldwide problems of poor nutrition and obesity by offering high-quality products, one-on-one coaching with a Herbalife Member and a community that inspires customers to live a healthy, active life.
We support the Herbalife Family Foundation (HFF) and its Casa Herbalife programs to help bring good nutrition to children in need. We also sponsor more than 250 world-class athletes, teams and events around the globe, including Cristiano Ronaldo, the LA Galaxy and champions in many other sports.
Founded in Los Angeles in 1980, Herbalife is a global nutrition company with millions of customers and approximately 7,800 employees. We operate our plants and facilities in the United States and China and export our products to 90 countries worldwide. We are a publicly traded company on the New York Stock Exchange (HLF), and as of December 31, 2014 we had a market capitalization of $3.5 billion .