Hindustan Unilever Network Launches E-Commerce for Direct Sales
April 21, 2015
By Team Business For Home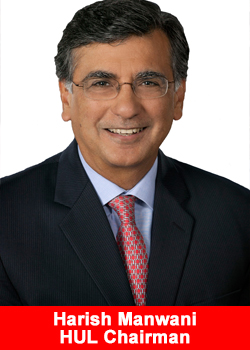 India's Hindustan Unilever (HUL) has changed the operating model of its direct-selling business, Hindustan Unilever Network, paving the way for a likely debut in e-commerce.
The Hindustan Unilever Network business model has transitioned from physical servicing to an online ordering and fulfillment model, an HUL spokesperson said.
Consumers can buy the Aviance and Lever Ayush range of health and beauty products through HUL network consultants, who will operate only online now and will no longer have any physical offices. HUL did not provide additional details.
The maker of Dove soap and Surf detergent, which launched the direct-selling division in 2003 to offer high-value home and beauty-care products, attributed the change in model to optimising operating costs and making the business more competitive.
Analysts said HUL may be testing the waters in the ecommerce space and could evolve into selling everything from detergents to deodorants online — a small but rapidly growing business in India
Unilever chief executive Paul Polman had said in an interview last week: Over the next few years, our global e-commerce business will approach the size of HUL's business…it won't be small. However, we believe e-commerce should be done through distributors rather than on one's own.
Polman had said the e-commerce business could be done in India at a low cost as there is an abundance of labour. Three-four years ago, many would have said e-commerce wasn't for India. But surprisingly, it has grown very fast. Surely, we are going to be there, he had told the media.
HUL chairman Harish Manwani had said in the company's 2013-14 annual report that the year had been extremely challenging for the direct-selling industry due to ambiguity on acceptable norms for direct selling in India.
The direct-selling model involves representatives or consultants of firms pushing products to consumers, generally in their homes or workplaces, through explanation and demonstrations and doing away with the need for retail outlets. Globally, direct selling operates across over 100 countries with an estimated market size of $167 billion.
In India, the market is projected at RS 7,200 crore and the direct-selling industry has been mistaken for fraudulent financial pyramid schemes. This is mainly due to lack of proper regulation and clarity, which resulted in leading direct-selling firm Amway India's CEO William Pinckney being arrested twice.
The change in HUL's network selling model is a result of a review, given the operating context of the business and the need to secure long-term viability, the company said. As a result of this review, we realised the need to optimise our operating costs and make the business more competitive, the HUL spokesperson said.