Isagenix Combats Weakening Canadian Dollar By Lowering Prices
April 14, 2015
By Tina Williams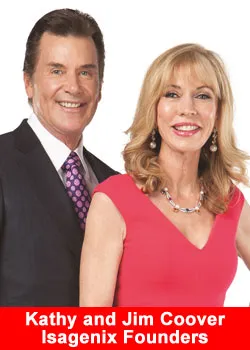 Isagenix recently released a memo discussing how they've combatted the weakening Canadian dollar:
At Isagenix, we have always believed that "If it's not right for the Associates, it's not right for the company."
In recent months, the value of the Canadian dollar has weakened significantly against the U.S. dollar, meaning our Canadian customers and Associates have seen the price of their Isagenix products rise by about 13 percent over last year.
To correct this, and provide more stability in the future, we have implemented a global foreign exchange policy.
And, effective immediately, we have rolled back Canadian pricing to 2014 levels by applying a 13 percent discount at the time of order!
We want to say a big "thank you" to our Canadian customers and Associates who have continued to champion our Solutions to Transform Lives™. Stay tuned to IsaFYI.com for more exciting announcements as we celebrate 10 fantastic years of Isagenix in Canada.