Isagenix Top Earners 2015
April 2, 2015
By Team Business For Home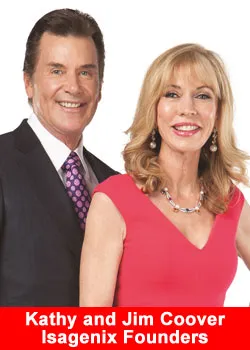 We have added several Isagenix Top Earners to the Business For Home ranks, you find them in real time below.
Below distributor earnings are based on our Confidential Top Earner Form, public sources, conventions, up and downline information and are estimated due to the dynamics in pay plans.
Business For Home collects top earners data since year 2007 and we publish on a daily basis important Direct Selling News.
Income disclaimer: For below company the results are not typical and estimated. Discuss the company with professional advisors and experienced Direct Selling distributors before deciding to purchase or promote any of the products or services.
The company nor Business For Home.org does not guarantee that you will make any money from your use or promotion the products and services.
About Isagenix
Isagenix® Solutions to Transform Lives™, develops and manufactures systems for sustainable health habits, youthful vitality and skin care. Isagenix products are distributed through an independent network of Associates in the U.S., Canada, Puerto Rico, Hong Kong, Taiwan, Australia, New Zealand, Singapore and Mexico.
The company's vision is to impact world health and free people from physical and financial pain. Isagenix, established in 2002, is a privately-owned company with headquarters in Chandler, Ariz., and a member of Direct Selling Association. For more information, visit www.Isagenix.com.
| Nr. | Name | Est. Month | Est. Year | Company |
| --- | --- | --- | --- | --- |
| 1 | Herb and Patty Capeda | | | |
| 2 | Jimmy Smith | | | |
| 3 | Susan Sly | | | |
| 4 | Emily and Hayden Vavra | | | |
| 5 | Warren and Arlene Lanz | | | |
| 6 | Dave & Cary Mac Arthur | | | |
| 7 | Kathy & Tom Smith | | | |
| 8 | David and Irene Miller | | | |
| 9 | Grace Smith | | | |
| 10 | Siv and Jay Bennett | | | |
| 11 | Jessica & Joe Johnston | | | |
| 12 | Tara Romano | | | |
| 13 | Ben Stephenson | | | |
Showing 1 to 13 of 13 entries