Jeunesse Climbs To No. 38 On DSN Global 100 List With $419 Million In Sales
April 21, 2015
By Tina Williams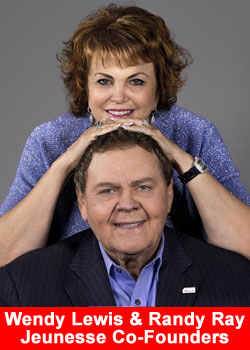 Jeunesse Climbs to No. 38 on DSN Global 100 List with $419 Million in Sales. Ranks No. 19 among top 50 North American Direct Selling Companies
Jeunesse Global was named number 38 on the Direct Selling News' Global 100 List, as well as number 19 on DSN's inaugural North America 50 list. The company's continued rise to the top of the direct selling industry follows another impressive year of growth, with 2014 global sales revenue reaching $419 million.
Jeunesse was also recognized as one of only 10 companies to maintain $100 million in sales revenue growth over the previous year. The youth enhancement and healthy living company continues to experience unprecedented growth, with sales in the first quarter of 2015 closing at just under $180 million — a more than 150 percent increase over the first quarter of 2014.
DSN's annual dinner and awards ceremony, which recognizes the top 100 direct selling companies in the world, was held at the InterContinental Hotel in Dallas, Texas, and featured CEO of Ambit Energy, Jere Thompson, as keynote speaker.
DSN's rankings are based on yearly revenue, high industry standards and overall global impact. DSN's reputation for objective reporting has made it a trusted journalistic resource. Hundreds of company executives gathered to learn who topped the list and celebrate their achievements of 2014.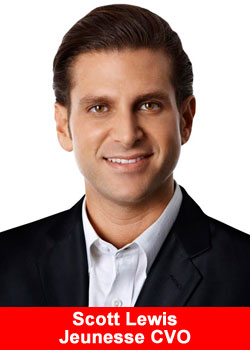 "We're very proud of this honor, which is a true testament to the commitment of our Distributors, as well as the hard work of our corporate team. We are pleased with this success and grateful to be recognized as one of the top companies in our industry; however, we are never satisfied," Chief Visionary Officer Scott Lewis said.
"We are fully focused on making 2015 another monumental year in our company's history, and we look forward to continued growth as we work to offer our customers and Distributors the very best products and opportunity in the industry.
About the Global 100 List
Direct Selling News created the Global 100 List to acknowledge the achievements of direct selling companies and to provide a clear picture of the magnitude of the industry. Just as every credible industry ranks its players — through Inc. 500, FORTUNE 500, and Forbes' lists —DSN wanted to show the public what a viable and credible industry direct selling is.
The positive outcome of the ranking is not found in the revenue numbers alone. What the ranking truly reveals about the direct selling channel of distribution is that it is an industry built on the strength of established companies, the promise of newer companies and the depth of products and services offered by millions of people worldwide — making it a truly global experience.
About Jeunesse
Jeunesse is a leading direct selling company devoted to encouraging healthy living. Company research focuses on adult stem cell science, telomere support, DNA repair, fat loss technology and nutrigenomics. Products are made in the USA and are exclusively formulated for Jeunesse.
With a multilingual customer service, back office support team, global enrollment system and in-house programming already in place, the company is fully operational in 32 offices around the world. Its distribution channels extend to over 100 countries. Jeunesse and the Jeunesse logo are registered trademarks of Jeunesse Global, LLC in the U.S. and/or other countries. For more information, please visit: www.jeunesseglobal.com.