Nature's Sunshine Products To Close Vietnam Market
April 21, 2015
By Nicole Dunkley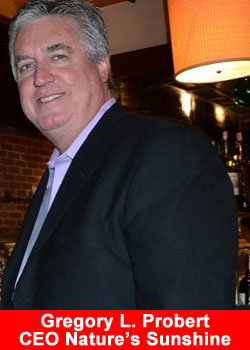 Nature's Sunshine Products, Inc., recently announced a plan to streamline its operations and refocus its activities on profitable growth opportunities in response to conditions in certain of its markets.
The planned streamlining is expected to reduce costs, improve efficiencies and renew focus on larger and more profitable Company markets.
As part of the streamlining, the Company expects to close its Vietnam market, eliminate approximately 100 to 130 positions worldwide through both severance and attrition, and incur one-time expenses during the current year of approximately $3.9 million, which includes approximately $3.1 million of employee severance costs, $0.7 million related to the closure of Vietnam and $0.1 million in other related costs.
The vast majority of these costs will be incurred in the second quarter and all but approximately $0.1 million will be cash expenses.
As a result of this action, the Company expects to realize annualized savings of approximately $10 million to $15 million from lower operating and employment costs.
About Nature's Sunshine Products
Nature's Sunshine Products, a leading natural health and wellness company, markets and distributes nutritional and personal care products through a global direct sales force of over 680,000 independent Managers, Distributors and customers in more than 40 countries. Nature's Sunshine manufactures most of its products through its own state-of-the-art facilities to ensure its products continue to set the standard for the highest quality, safety and efficacy on the market today.
The Company has three reportable business segments that are divided based on the characteristics of their Distributor base, similarities in compensation plans, as well as the internal organization of NSP's officers and their responsibilities (NSP Americas, Asia Pacific and Europe; NSP Russia, Central and Eastern Europe; and Synergy WorldWide). The Company also supports health and wellness for children around the world through its partnership with the Sunshine Heroes Foundation. Additional information about the Company can be obtained at its website, www.naturessunshine.com.