One Lightning Corporation Under Philippines SEC Scanner
April 23, 2015
By Team Business For Home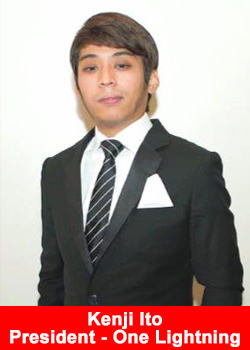 The Securities and Exchange Commission (SEC) in the Philippines continues its fight against One Lightning Corp., a company allegedly involved in pyramiding operations.
In a recent advisory, the country's corporate regulator reminded the public that a cease-and-desist order it issued against One Lightning is still in effect.
"The public is hereby informed that the cease-and-desist order issued by this commission against One Lighting Corporation, its officers, directors, agents, representatives, conduits, assigns and any and all persons claiming and acting for and in behalf and under their authority remains in force and in effect," the SEC said.
The SEC earlier issued the order against One Lightning after the latter was found to be pursuing investment taking activities under the guise of the sale of its packages including recruiting, referring, or sponsoring prospective members.
Likewise, the SEC said One Lighting has also been offering, soliciting, and selling unregistered securities in the form of investment contracts, pooling of funds, and investment trusts.
"One Lightning has not been issued by this commission a secondary license to publicly offer or sell securities and to solicit investments from the public," the corporate regulator said.
The SEC is asking the public to report any violation of the issued cease-and-desist order by One Lightning to the commission.
Following its alleged investment-taking activities without appropriate registration, One Lightning Corporation said in a statement that it will take part in any investigation to be conducted by the Securities and Exchange Commission (SEC).
About One Lightning Corporation
One Lightning is a Filipino-owned corporation established in the year 2014 in Ortigas, Pasig City, Philippines engaged in the Marketing of Beauty, Skin, and Personal care products, Food Supplements, & healthy beverages through a unique and powerful distribution method designed to provide exceptional income opportunity to its distributors for both local and international market.